Wednesday, May 26, 2010
Posted by Monty Gibson in "Windows Phone Accessories" @ 07:00 AM

Product Category: Hardware
Manufacturer: Shure
Where to Buy: Amazon [affiliate]
Price: SE530 In-Ear Sound Isolating Headphones: $549.00 USD with the PTH option; $499.00 USD without the PTH option.
System Requirements: Windows Phone or other PMP and a good ear for music.
Pros:
The ear phones themselves have superb acoustics with quality construction for the most discerning audiophiles;
Excellent array of ear buds for many different tastes and comfort for any ear and fit;
Extremely comfortable; even for long periods of time of wear;

Fits flush within the ear making them very discrete.
Cons:
Wicked expensive; depending on your taste for quality sound;
The PTH (Push-to-hear) option is not a push but rather a slider; i.e., instead of a true click push button;
Superfluous amount of cabling just to disable outside ambient noise;

The PTH cabling and the ear buds themselves do not fit completely inside the carrying case.
Summary:
If you listen to music or watch any type of multimedia, these headphones will surely delight you; that is, if you have properly ripped your music and converted your DVDs to a bitrate that is worthy of these ear buds. I personally have a set of Shure's SE530's (yes, I paid for them); but, I use my Windows Phone extensively for music and multimedia. I was excited when the good people at Shure allowed me to test their PTH option. Music is one of the necessities of my life and in my quest I have had many headsets, ear buds, etc. in the past. Aside from having a personal mold made of my ear and sending it to have it fit "perfectly," I have never found a more perfect pair of noise reduction, in-ear set of headphones that make you look like a normal human being instead of a techno DJ with cans on your head. Custom molds can cost in upwards of $1,000 USD or more and although I've always considered it, (stay with me for another review) I've never seen, nor heard, such aural nirvana before as with the SE530s from Shure. In this review it's only fitting to compare the two separate as they can come either together as a kit, or separate, it would not be fair to couple them together. Keep reading to see why.
The Headphones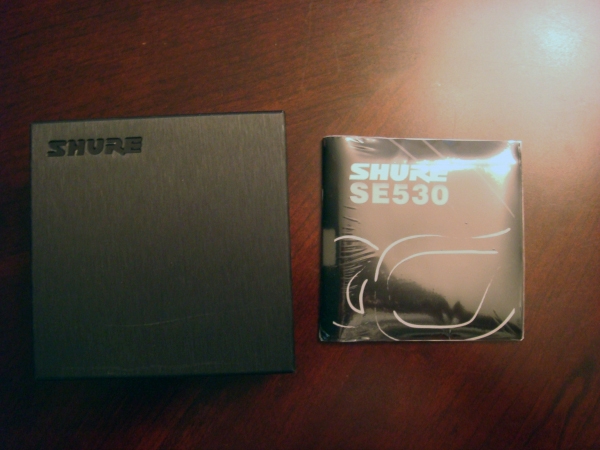 Figure 1: To the left, the aluminum metal box which the headphones, accessories and hard shell casing comes in. Instruction booklet to the right.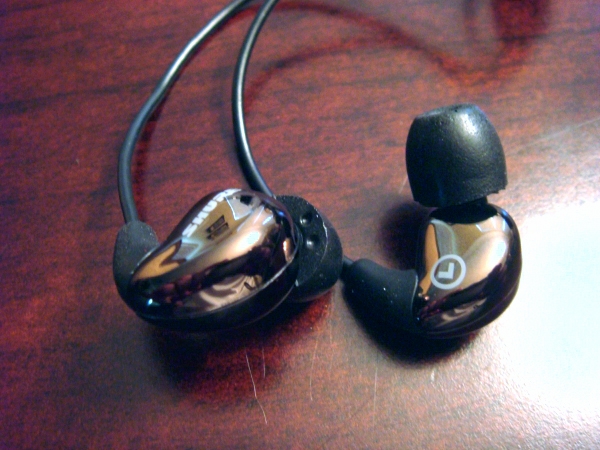 Figure 2: The ear buds in all of their glory, note the memory foam ear tips
These are the Shure SE530 Sound Isolating Headphones. First, you will be greeted with an aluminum box (classy) with the Shure branding. Just looking at the box, you know you're about to embark on a treat and the price tag seems to slowly sting a little less. Once opened, you'll see them - the shiny metallic bronze starring at you and begging to be picked up. They're tightly wrapped in foam and the connector is gold plated. Once they're removed from the aluminum vault that they came stored in, you'll see the nice hard shell casing - again with the Shure branding. Inside the case is where you'll be greeted with an array of cables, accessories, and ear buds of all shapes, textures and sizes. The ear buds that will probably catch your eye first are the soft, black, memory foam shaped tips. You'll receive in the case the following, all with gold plated connectors: Modular cable (3 feet in length), 1/4" adapter, a Level Attenuator (more on this later), a wax removal tool (hey, it's a necessity), and finally an airline adapter (only useful on European airliners). All of this, plus the earphones themselves, will fit nicely into the carrying case. You have a choice of several tips ranging from silicone, soft rubber, and memory foam as stated earlier; surely one is bound to meet your liking.
Build, Sound and Performance
Figure 3: Diagram of the build of each headphone.
Each ear bud has two dedicated sub-woofers, a dedicated tweeter which provides high tones and mid ranges, and even a crossover (unprecedented in any headphone of this size). The specifications are as follows:
Sensitivity (1mW): 119 dB SPL/mW
Impedance (1kHz): 36
Frequency Range: 18Hz – 19kHz
That's very impressive for earphones this small. The quality and construction are solid with nice thick cabling and gold adapters. Like I mentioned earlier, I listen to music and multimedia extensively and my taste in music is broad and eclectic so I run the gambit of frequencies. The Shure SE530s produce crisp highs, warm mids and deep bass that is not overbearing. If you're listening to classical music you'll pick up on every instrument - from an oboe to the French horn - with clarity. If you listen to country, you'll notice the twang in each banjo strum and the pedal steel guitar will sound perfect with every pitch. Finally, if you enjoy R&B or any other type of music, the sub-woofers will not overwhelm the lyrics that come to the table with each song.
Performance and build are strong keys for me since I sleep with mine every single night to help promote sleep. The headphones fit flush in the bowl of the ear and inside the external canal. This is important because when sleeping on your side you do not want a pair of headphones to further protrude into your canal posing possible damage to your ear. These can be worn for 12 hours at a time or longer without any pain (using the memory foam tips). Just please be careful to keep the level of your audio low or you will eventually cause deafness.
"Triple TruAcoustic MicroSpeakers Optimized for listening to high-quality recordings and lossless formats, the SE530PTH utilizes three balanced armature drivers—one dedicated tweeter and dual woofers. Additionally, integrated passive crossovers ensure that high and low frequencies remain distinct and defined. The result is an incredibly wide and detailed soundstage, distinguished by precision highs and robust bass. This innovative triple driver configuration is first in class for universal fit, sound isolating earphones."
---