Friday, October 28, 2011
Posted by Jason Dunn in "Digital Home Hardware & Accessories" @ 08:00 AM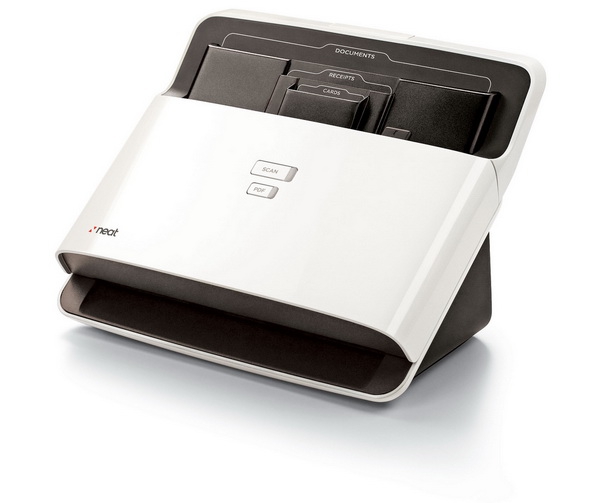 Where to Buy: Amazon.com for Windows or Mac
Price: $399 MSRP
Pros:
Incredibly fast scanning speeds;
One-button speedy PDF creation nirvana;
Attractive industrial design.
Cons:
Expensive;
Crash-prone software;
Colour scanning went screwy and required re-calibration after only two weeks.
Summary: The Neat Company specializes in products and solutions for digitizing and organizing documents, receipts, and all manner of information printed on dead trees. As an avid Evernote user, I was interested in finding a tool to bridge the gap between my paperwork and the organizational awesomeness of Evernote. The NeatWorks scanner delivers in a big way, though it's rough-around-the-edges software makes for some frustrations.
That Old Cliché...
The Paperless Office. I don't know about you, but I roll my eyes a bit when I come across that term. We should be living in digital bliss by now when it comes to paperwork, but it's still all too common in my work and personal life. Part of it is the bone-headed decisions banks, insurance companies, and others make about digital files. My bank, for instance, allows me to go digital and forgo monthly paper statements. Sounds good, right? It is, except they charge $1.50 for viewing a digital scan of a cheque I've written. When I get a paper statement, it includes a print-out of the digital scans for free. There's also the issue of having to remember to log into my bank to review credit card statements; for security reasons banks don't email out the PDFs they generate (which is the right call), but I rarely remember to manually review each statement every month. For those reasons I've resisted going digital on some of my accounts.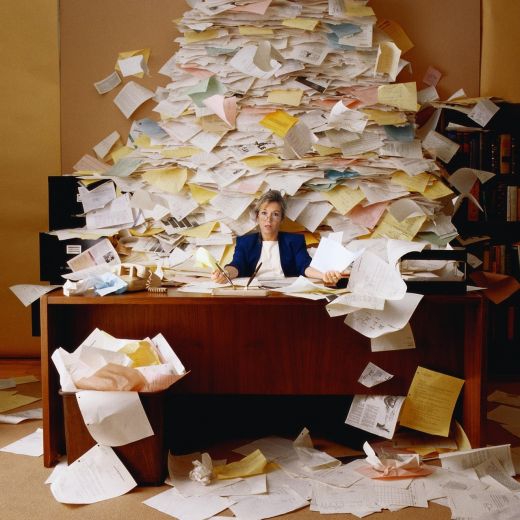 Figure 1: The paperless office? Yeah, right! Image Credit
What about going digital after the fact? Sure, I have a scanner, but it was designed for scanning photos at high resolutions, not quickly chewing through a stack of documents. I've been curious about dedicated document scanners for several years now, but I didn't request one for review until recently. In retrospect, I wish I'd done it sooner - I'm amazed at how transformative it is to go fully digital with my paper-heavy existence.
King of the Hill?
If you do a search for consumer/SOHO-level document scanners, there are only a few big players: Fujitsu with their ScanSnap products, The Neat Company with their Neat scanners, and perhaps newcomer Doxie. NeatoCo has two different versions of the scanner: one with an automatic document feeder (ADF) that sells for around $399 USD, and a less expensive and more portable sheet-fed version ($199 USD). Document scanners like this aren't typically sold at your local Best Buy, so it's hard to get a handle on how well they work, or how useful they really are. And given the price-point, it's not an impulse purchase an average customer will make just to see if they work well.
As a recent convert to the Church of Evernote, I'm a true believer in the benefits of digitizing everything possible and having cross-platform, everywhere-I-go access to key information and documents. I saw the Neat scanners being promoted on Evernote's Trunk area, and requested one for review. I was sent the NeatWorks Scanner for Mac, but they also provided a key for the Windows version of the software by the PR agency who sent me the product. You only get once software license key in the box however, so if you're on Windows you'll want to buy the Windows version of this product.
---