Thursday, May 5, 2011
Posted by Chris Sacksteder in "Digital Home Hardware & Accessories" @ 09:00 AM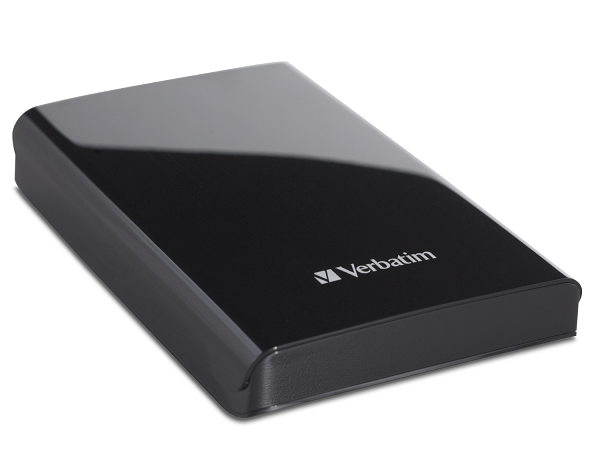 Product Category: Portable Disk Drive
Where to Buy: Amazon [Affiliate]
Price: $75.24 USD
System Requirements: USB 3.0 port
Specifications: Available in 500GB, 750GB, and 1TB capacities. Size 121mm x 80mm x 15mm. Weight: 115g. Supplied cable: 62cm.
Pros:
Small and light.
Good value.
Great warranty (seven years)
Cons:
Not close to "transfer speed up to 10x faster than USB 2.0"
Supplied cable is rather short.
Summary: At last, USB 3.0 devices are becoming widely available and at prices close to 2.0 disks. With transfer rates theoretically 10X as fast as USB 2.0, should you consider a USB 3.0 disk for backups and data transfer? Yes, but don't get your hopes too high. Your backups won't be going 10 times faster.
Do You Need a USB 3.0 Portable Drive?
Removable disk storage is all about convenience—both speed and ease of use. Whether you are moving large media files from one system to another or making image backups or archiving your music and video collection, speed and ease-of-use are paramount. This is not a fun chore! Many choices of portable disks with USB and/or Firewire interfaces have been available for a long time. But Firewire needs a power supply, and some of the USB 2.0 disks need a second USB connection or an external power supply to get enough juice. Usually that isn't a problem but it just makes the backup or copying that much more inconvenient.
Now comes the SuperSpeed USB 3.0 interface specification, which was completed in 2008. With a maximum transfer rate of 5GB/s, or over 10 times the USB 2.0 rate 480 MB/s, and full duplex (can transfer data in both directions at the same time), it is what a lot of computer users have been waiting for. But it has taken a while for products to come to market, with the first ones showing up around January 2010. Motherboard makers have also been slow to put USB 3.0 chipsets in their products, but now the ports are becoming common on new laptops and desktops.
SuperSpeed USB 3.0 is "plug-compatible" with 2.0, meaning you can plug a 2.0 device into a 3.0 port and vice versa. But there are actually 5 more pins in a 3.0 plug that only come in contact with a 3.0 jack, and so you need a 3.0 cable for the high speed. Just like plugging a USB 2.0 device into a 1.1 port, you'll get a message telling you the device would run faster on a SuperSpeed USB 3.0 device when you plug it into a 2.0 port.
Other than a blue plastic tab in the end of plug instead of the usual white, and a thicker cable, they look the same (Figure 1). Yes, you still have a 50/50 chance of orienting the plug the right way. I seem to have a knack for trying the wrong way 85% of the time; I'd like to know who has my other 35%.

Figure 1. USB 3.0 connectors (left 2) and USB 2.0 (right two). See also this diagram.
So do you need USB 3.0 disk drive? Of course you do!
First Look
This disk drive is packaged in an appropriately sized retail box that is easily opened to reveal a corrugated cardboard insert (Figure 2). Thankfully, there is no excessive hard plastic or foam, just cardboard configured in a way to support the drive away from the exterior. The drive, a short cable, and a small instruction booklet are securely placed inside.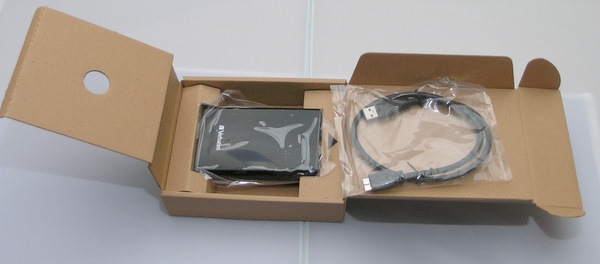 Figure 2: Modest, eco-friendly packaging is easy to open.
It is a good-looking, compact, shiny black device (Figure 3). It feels fairly solid for plastic. In just a few minutes, it is covered with my finger prints, but I'm resigned to frequently wiping off my many glossy black devices and have micro-fiber clothes everywhere, so that doesn't bother me much.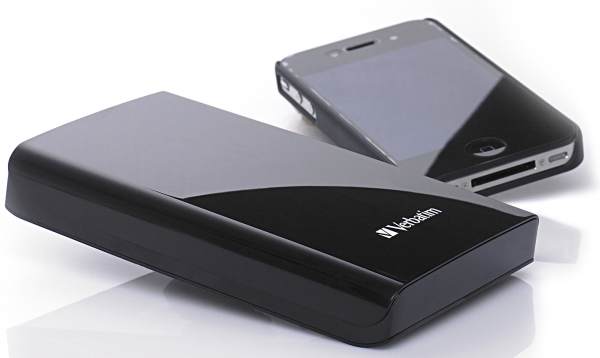 Figure 3: The Verbatim Store 'n' Go SuperSpeed USB 3.0 is only about 50% larger than a smart phone, so it is easy to take your media files or backups wherever you go. [Photo courtesy of Verbatim]
The drive-end if the cable is a Type-B USB 3.0 connector - that's the second one from the left in Figure 1. It is a bit difficult to insert. I plugged the other end it into my laptop's 2.0 port to take a quick look; it came right on and Windows 7 did not need to find a driver, or found one on it's own without bothering me. There is a single blue LED that is on steadily when there is power, and blinks when the drive is accessed. It is behind the semi-transparent end of the case which makes the light very diffuse, making me think I forgot to put my glasses on. It is on the end with the cable, which make sense when it is being used with a laptop, but when plugged into the back of a desktop with the very short cable, the disk cannot be positioned in a way that the activity light is visible. On top would have been better.
The supplied software is on the disk rather than a CD. You better make a backup of those before using the disk - I don't see the software available for download from Verbatim. Files include a PDF user's guide, Nero "BackItUp & Burn Essentials", a "Norton Online Backup" installer, and some kind of "Formatter" utility. It is formatted FAT32, I guess so Mac's can read it, but you may wish to reformat it as NTFS when you copy the software off it. More about the software later.
---