Friday, October 28, 2011
Posted by Jason Dunn in "Digital Home Hardware & Accessories" @ 08:00 AM
NeatWorks: Getting Your Paperwork Organized
NeatWorks is the software suite that allows you to scan, sort, export and file your receipts, business cards, and documents. It's a very powerful tool that, frankly, I didn't spend much time with because my primary focus in using the Neat scanner was integrating it with Evernote. Below are some screen shots of what the software offers.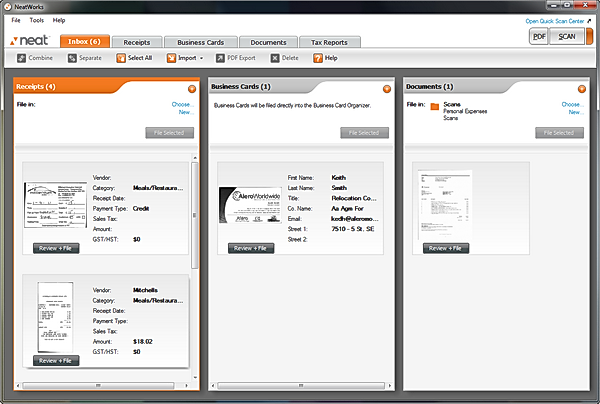 Figure 6: The software automatically sorts incoming scans based on what part of the ADF you used to scan the items. Smart!
Figure 7: If you use the Neat scanner to scan business cards, having them automatically sync into Outlook is a great idea.
I don't have Outlook installed on the computer I'm testing the Neat scanner on, but the software allows you to export contacts as VCF files, which mean drag-and-drop simplicity for importing contacts. This is a welcome addition to the software. It does a fairly good job with most business cards, though it struggles with some cards that have bold designs or inverted colours (black card with white text for instance).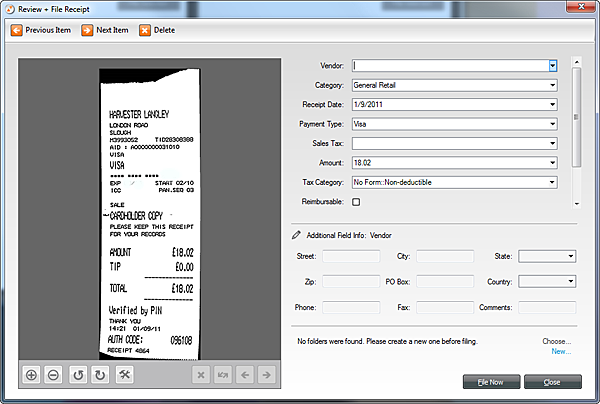 Figure 8: The software makes an effort to pull as much data as possible from the receipt. It's not always accurate with what it tries to recognize, but it's a good start and much better than having to do it all manually.
I ended up dealing with my receipts in a different way; I've had to submit receipts for expense reports several times over the past two months, and the Neat scanner allowed me to do that in a very straight forward way. The receipt slot on the scanner worked perfectly for assorted sizes of receipts, and going through several stacks was a quick process. I then scanned an 8.5 x 11" receipt from a hotel and needed to use a separate tool to combine the resulting two PDFs.
I can't help but feel like something missing from this scanner solution is software along the lines of Nitro PDF. There have been several occasions when I've had to combine multiple PDFs into a single file, and the tools included inside the NeatWorks suite didn't allow me to do that. Given the $399 price tag, the software should allow full manipulation of PDF files.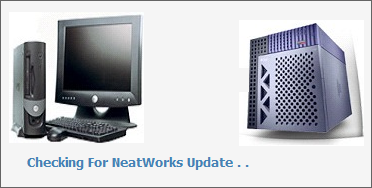 Figure 9: I thought this was pretty hilarious. This is the image they show when you force the software to check for updates. An old Dell computer and...what is that on the right? I can't quite figure that out. Is this a hidden "Easter Egg" in the program, created by a developer with a sense of humour? Or an example of how old the core software is? I'll let you decide.
---