Monday, May 25, 2009
Posted by Jason Dunn in "Digital Home Talk" @ 07:00 AM
Before reading further, if you haven't read my initial article on this project (and the follow-up), please check it out for the background and design goals of this project.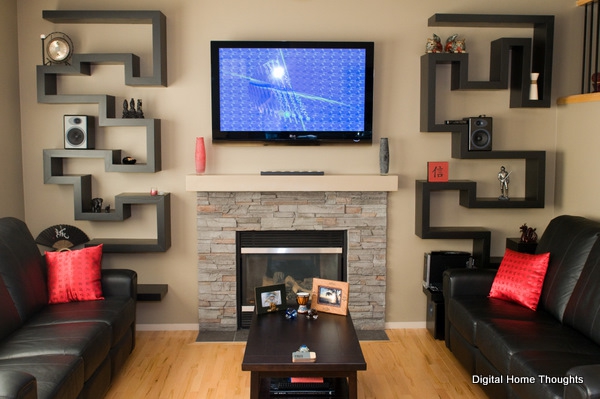 Remember the digital wall project I talked about in July 2008? In the latter part of 2008, it was finally completed: the results are shown above [high-res photo available]. I love how it turned out, and everyone who sees it for the first time has the same response: "Wow, that looks great!". Like any home renovation project, this one had several stages; the final stage was trauma recovery. The project as a whole was so drawn-out and frustrating that it's only months after it's finished that I feel I can write about it without spewing expletives on your screen. My hope is that by detailing the process, and results, anyone attempting a similar project will learn what to do - and what not to do, because I had never done anything like this before and have learnt a great deal from it. Let's get started!
Stage One: Planning & Technology Selection
The first stage was the planning stage: it involved me sourcing the professionals needed to complete the work. I might be able to tear down and re-build a computer with ease, but put a power tool in my hand and I'm much less sure of myself. We've done some minor home renovations, but I knew this one was beyond my admittedly basic skill level - so hiring competent people to do the job seemed like the smart thing to do. Little did I know this would prove to be more of a challenge than I thought! Both the carpenter and electrician we hired were family friends, so my hope was that because we knew them personally we'd end up with better results than hiring a stranger. It didn't work out that way, but that's part of all the "fun" with this project. The drywall guy I found, after much difficulty (see below), was a stranger.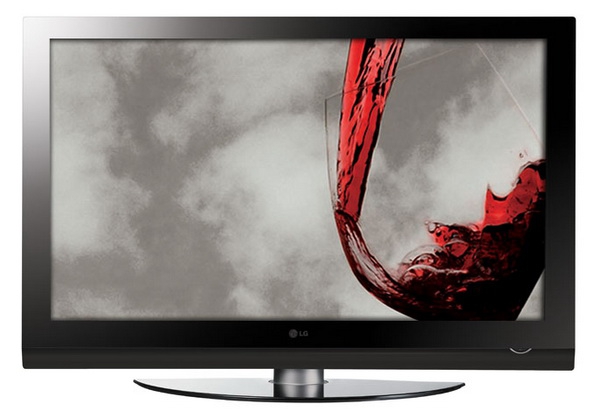 Figure 2: The LG 50PG70, the plasma TV I selected for this project.
The other part of this first stage was selecting the technologies I'd use for the project. I was initially leaning strongly toward an LCD TV, a Sharp Aquos in particular, but after doing some further in-store comparison and research, I ended up purchasing a 1080p 50 inch LG plasma TV (50PG70). The black levels are superb on it, and given that it wasn't going to be powered up very often (it's our secondary TV), I wasn't concerned about the increased power draw of plasma over LCD. Other TVs on my short list, and within my price range, were the Pioneer Kuros, a 720p plasma set, and the Panasonic Viera, also a 720p plasma set (remember this is back in July of 2008). The Pioneer Kuros had delicious black levels and a great quality picture, but I was put off by being limited to 720p (the 1080p Kuros sets were far more expensive). In retrospect, the limitation of 720p probably wouldn't have been a bit deal. I think I got a little obsessed with getting a 1080p set and if I had to do it all over again I would have saved nearly $1000 and gotten the 720p version of the LG plasma. I'll talk more about my other equipment choices later on.
---