Thursday, September 9, 2010
Posted by Jason Dunn in "Digital Home Hardware & Accessories" @ 07:00 AM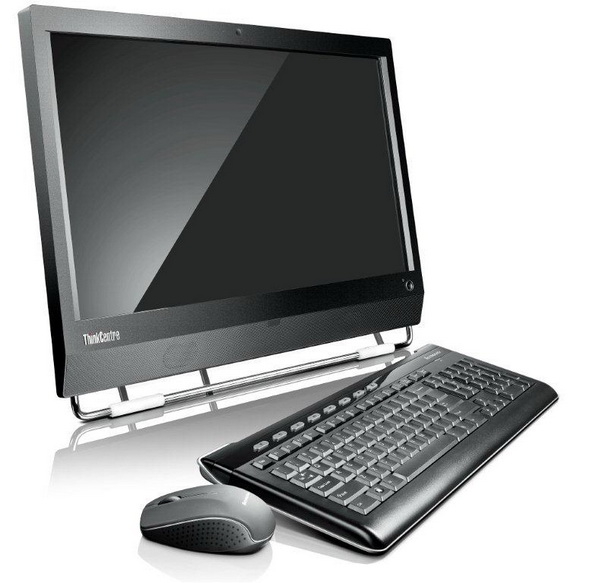 This is my unboxing and first impressions video of the Lenovo ThinkCentre M90z all-in-one desktop computer. The M90z features a 23 inch, 16:9, 1920 x 1080 touch screen display, 4 GB of RAM, a 500 GB hard drive, a DVD burner, uses the Intel GMA HD GPU, and is powered by an Intel Core i5 650 running at 3.2 Ghz (with turbo boost up to 3.46 Ghz). The i5 CPU has two cores, and supports hyperthreading, so up to four threads of processing can occur. The M90z I'm reviewing came with Windows 7 Professional 32-bit...which, sadly, means the system can only access 2.8 GB of the 4 GB of RAM. It's a huge waste, and I don't know why Lenovo didn't go with a 64-bit OS. You can order it with a 64-bit OS of course.
Other features on the M90z include gigabit Ethernet, 802.11n WiFi, a 2 megapixel Webcam with a physical privacy screen and dual microphones, six USB ports, DisplayPort out for running a second monitor, VGA input for using the M90z as a display (laptop, gaming console, etc.), an SDHC memory card reader, and audio in/out. It has a three year warranty.
MSRP for this configuration is $1299, but last I checked it could be configured this way for a bit over $800. Check out the Lenovo site for more details.
UPDATE: My video review of the M90z has now been published.
Jason Dunn owns and operates Thoughts Media Inc., a company dedicated to creating the best in online communities. He enjoys photography, mobile devices, blogging, digital media content creation/editing, and pretty much all technology. He lives in Calgary, Alberta, Canada with his lovely wife, his wonderful son Logan, and his sometimes obedient dog. The M90z is the first touch-screen desktop screen he's used.

Do you enjoy using new hardware, software and accessories, then sharing your experience with others? Then join us on the Thoughts Media Review Team! We're looking for individuals who find it fun to test new gear and give their honest opinions about the experience. It's a volunteer role with some great perks. Interested? Then click here for more information.

---