Monday, September 12, 2011
Posted by Jason Dunn in "Digital Home Hardware & Accessories" @ 03:30 PM
"Olympus' PEN line has been a beautiful one from the start, but one that found itself out of consideration for many due to the poor value proposition. Even the newest PEN E-P3 isn't a bargain; at $900 with a somewhat versatile 14-42mm lens, it's well north of most entry-level DSLRs, and on-par with many mid-rangers. So, is it really worth splurging on a slightly more compact frame, devilishly good looks and "the world's fastest autofocus system?" Read on for our take."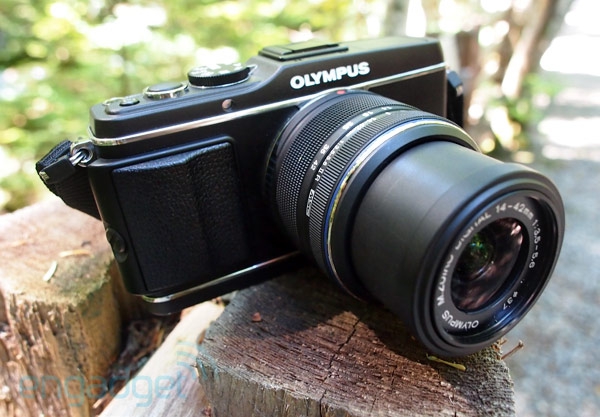 As a Panasonic GF-1 owner, I've found myself peering over the fence and looking at the Olympus micro 4/3rds cameras lately. I've been looking for an upgrade to my GF-1, but the direction that Panasonic is going with the GF series isn't very appealing to me. I like the manual controls and buttons; I don't want just a point and shoot camera with a better sensor. One thing's for sure though: the above image showing a small body camera with a large lens is the kind of thing I want to avoid.
I'd actually be happy to give up the ability to change lenses entirely if I could get a camera like the GF-1 that had a slender 18mm to 55mm focal range (or thereabouts). Yeah, I know, I should just buy a Nikon P7100 or a Canon G12...
---