Tuesday, March 13, 2012
Posted by Brad Wasson in "Digital Home Talk" @ 06:00 PM
"Tomorrow at 1pm ET, Walmart along with UltraViolet partners Universal, Paramount, Warner Brothers, Sony Pictures and Fox will announce Walmart's UltraViolet offering. Studio execs I have spoken with say that consumers will be able to bring their DVDs into Walmart, which will then charge the consumer between $2-$4 per DVD to give the consumer access to that movie in the UltraViolet cloud locker system. DVDs will then be stamped at the store, so they can't be used by multiple people and I'm told pricing for converting the DVD to digital will vary based on either SD or HD quality."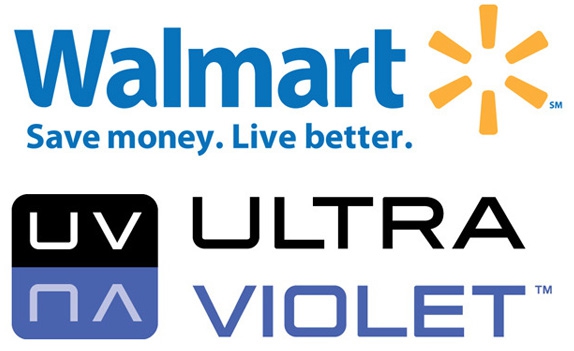 UltraViolet is a digital rights authentication and cloud-based licensing system that allows consumers of digital home entertainment content to stream and download purchased content to multiple platforms and devices. One of its selling points is that it allows a consumer to store movie or TV titles in a free, online personal library. UltraViolet is deployed by the 70-plus members of the Digital Entertainment Content Ecosystem consortium, which includes film studios, retailers, consumer electronics manufacturers, cable companies, ISPs, network hosting vendors, and other Internet systems and security vendors. Walmart's service offering is intended to help facilitate consumers using the cloud-based system.
Dan Rayburn over at the Streaming Media Blog has some very interesting analysis of the potential success of the UltraViolet system. In short, he doesn't think it will work. Among the issues he sees as prevailing are the fact that consumers have to pay twice for the same piece of content, it is not easy to use, it requires multiple accounts with multiple websites, there is very little device support, and you need an Internet connection to watch your cloud-based movie. His analysis is well-worth reading if you are thinking of using the Walmart or a similar service, or if you just need to get up to speed with some of the issues in this domain.
---