Monday, August 16, 2010
Posted by Lee Yuan Sheng in "Digital Home Hardware & Accessories" @ 09:30 PM
I missed some neat Nikon rumours last week while ill, so here's a quick round-up: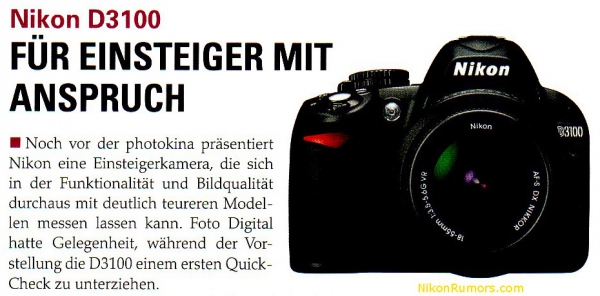 Nikon D3100: Nikon's never been fast to replace their DSLR cameras, save for the lowest rung. First we had the D40, then the D40x, D60 and D3000 in fairly quick succession. Now with the D3100, here's to looking to Nikon to doing something different with the low-end (or at least improve on what feels like a really dated line). With a rumoured ISO range of up to 12,800, I'm hoping it's using a new CMOS sensor based on the D300/D90's. That'd be a nice improvement over the half-decade old 10 megapixel CCD sensor used in the D3000. Lenses next!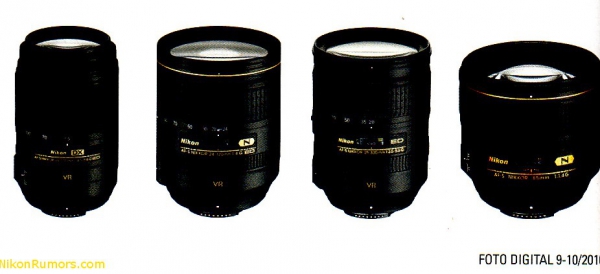 New lenses: The AFS 85/1.4 has been rumoured for such a long time, and now this time the rumours have some legs. Not looking forward to it as much, simply because I've always personally preferred the 85/1.8, plus now that it's AFS, expect Nikon to bump the price up by another 20% just because they can.
The AFS 24-120/4 VR that will replace the awful, awful 24-120/3.5-5.6 cannot come fast enough. I cringe at all D700 cameras with the older 24-120 on it; several thousand dollars all gone to waste because of that turd of a lens. The new lens simply cannot do worse, if you ask me.
For those who are truly lazy to change lenses, there's the AFS 28-300/3.5-5.6 VR. Personally I never liked such lenses; they introduce all kinds of bad habits and shortcuts to learning photography. Again, if you have all that money to spend on a FX Nikon...
The cheapie of the group, the AFS 55-300/4-5.6 VR, is something I'm actually looking forward to. If it can do as well as the 55-200, it'll be a nice addition to the bag for travelling light, and also an easy recommendation for beginners looking to increase their telephoto options.
Finally, the Coolpixes (source):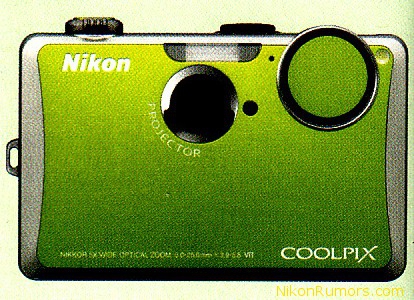 There's the new Coolpix S1100pj, which replaces the previous S1000pj, with the main selling point being the built-in projector. I have no idea if that projector is any useful, since no one buys Coolpix cameras.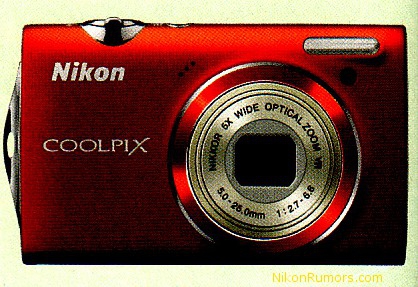 Also up is the nice budget S5100, with a 28-140mm lens and the usual S series styling. It's a bit bland really, but at this level the cameras are really commodity items.
There is also the rumoured P7000, but after the P6000, and with cameras like the upcoming Panasonic LX5, Nikon really needs to up their game here, which they've not done since, 2004?
---