Thursday, August 28, 2008
Posted by Chris Gohlke in "Digital Home Hardware & Accessories" @ 07:00 AM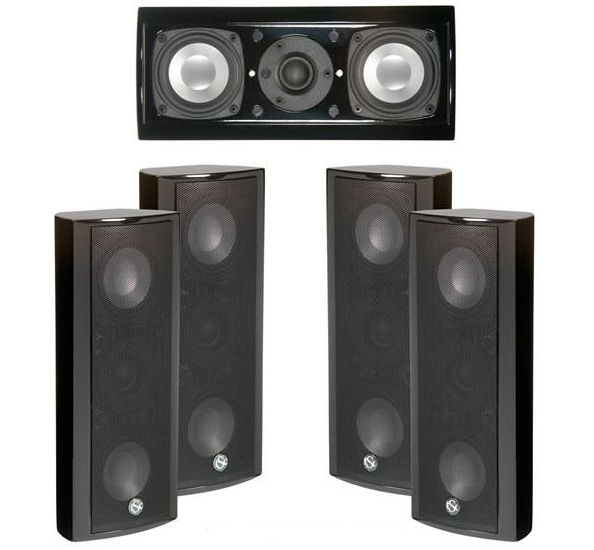 Product Category: Home Theater Speakers
Manufacturer: The Speaker Company
Where to Buy: The Speaker Company
Price: $449.97
System Requirements: Any 5 channel amplifier
Specifications: Drivers - 1x 1" Shielded HiCell dome tweeter and 2x 3.5" Shielded Aluminum cone midranges/woofer. Frequency Response - 120 Hz to 20 kHz. Sensitivity - 87 dB. Nominal Impedance - 8 ohms. Recommended Power - 15-125 watts continuous. Dimensions - 12.5" H x 5.31" W x 3.25" D. Weight - 4 lbs. 2 oz. each.
Pros:
Excellent aesthetics;
High build quality;
Low price.

Cons:
Sub-woofer required, but not included in package;
Won't impress the brand conscious.

Summary:
As a newcomer, but with a respectable heritage, the TSAT-2000s offer a great value. If you are looking for a quality set of classy, unobtrusive speakers to go with your flat panel TV, this is probably one of the best bargains going.
Time For Some New Speakers
Oh how the times change. It has been nearly a decade since I purchased speakers (a set of AR-315-PSs with matching center channel on the front, Optimus on the rear, and a JBL sub-woofer). They've served me well, but as I've started to plan for a large flat screen TV for our living room (to replace our current gigantic rear projector), I've realized that I'd really like a more subtle, wall mountable set of speakers. However, given that I already have a great set of speakers that work perfectly well, it is hard to justify spending a ton of money or taking a hit on quality, just over a matter of aesthetics. The Speaker Company states that they offer "Quality Loudspeakers at Half the Price", so when they offered to let me test drive their brand new TSAT-2000s, I was happy to oblige.
First off, if you're like me, you may never have heard of The Speaker Company. Their goal is to change that. Their website talks about their experience in the industry and that they are using the direct sales model to cut out the middleman and pass on the savings. This is an easy promise to make, but not always easy to live up to, so I did some outside research. A quick whois look-up identified the owner of their domain name as D&M Holdings, which is the parent company of Denon, Marantz, and Boston Acoustics. So if you have any fears of this being a no-name operation, the pedigree of this company should help allay your fears. In addition, to help back up their claims, they offer a 30 day trial with free shipping in both directions.
Physical Characteristics
These are classy looking speakers. They've got some heft and feel very solid. The cabinets are made of wood and have a 5 layer hand rubbed lacquer finish giving a nice deep glossy black look that reminds me of a highly polished grand piano. The grills are a matching black finish and attach via small magnets, making removal and re-installation a breeze. If black is not your thing, they are also available in white. The "tSc" logo can be rotated so that it is correctly positioned no matter how you orient your speakers.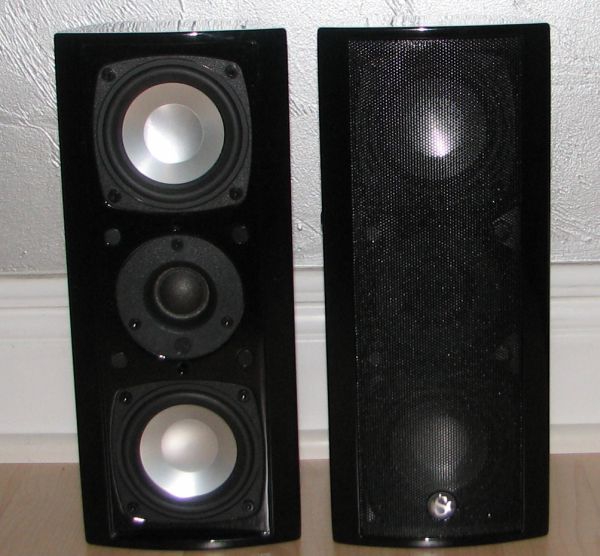 Figure 1: Fronts (with and without grills).
The back of the speakers feature attachment points for the mounting plates and spring loaded clips for attaching speaker wire (much more efficient than the screw down clips on my current setup).
---