Wednesday, July 23, 2008
Posted by Jason Dunn in "Digital Home Hardware & Accessories" @ 07:00 AM

[The product photo above says "Up to 2000" photos, but on the package I was sent (also a 5 disc pack) it says "Up To 10,000 Photos Per 5 Pack".]
Product Category: Software
Manufacturer: HP
Where to Buy: HP.com
Price: $14.99 USD
System Requirements: The software will work on Windows Vista, Windows XP, Windows 2000. DVD-R burner.

Pros:
Extremely simple-to-use software;
Backs up 10,000 photos per package;
Affordable at $15 per package.

Cons:
Limited to 20,000 photos total (two SimpleSave Photo packs), no option for backing up more automatically;
Restore doesn't put the photos and videos back in their original location, making it confusing for beginners who need to restore.

Summary:
HP sent me a backup product a few months ago that serves a very specific need, and does so quite well. The sad truth is that most people don't back up their personal information off their computers, and when hard drives fail (and they do) or a virus strikes, people lose information. A decade ago, the average consumer might have lost their email and perhaps important documents. Now, in the age of everything digital, there's much more to lose: photos, music, videos, documents, and much more. HP's SimpleSave Photo aims to fix the photo and video part of that equation by providing an incredibly simple system for novice and expert computer users alike for backing up their photos.
Everyone Needs to Back Up Their Data
It's important to remember that not backing up isn't just a problem for computer "n00bs" - I know more than one advanced computer user who's lost data, and who should have known better. In fact, one friend of mine was so lazy when it came to backing up his data that for Christmas one year I bought him some backup software in the hopes that he'd use it. He never got around to installing it, and a few months after Christmas his hard drive crashed and he lost a bunch of data. People tend not to care about data backup until they get smacked in the face with data loss.
HP SimpleSave Photo is a very simple package that's targeted at novice computer users: you know the kind of people who know they should back up their photos, because they understand that they can lose them, but haven't the slightest clue how. I encountered one such woman recently: she came to me quite upset because Windows XP on her computer had become corrupted somehow, and a technician re-installed it for her, but she was missing several years worth of pictures of her child when he was a baby. She'd never run a single backup in four years, and despite my efforts using undelete software I was only able to recover a fraction of the photos she'd lost. It was heartbreaking to have to tell her that several years worth of photos were lost forever. If someone had given her this product a couple of months ago, all her precious memories would have been protected.
Testing the Software
Using my testbed computer, an HP Slimline s3200n running Windows Vista Premium SP1 with zero additional software loaded other than SnagIt, I copied over my current collection of photos: 19,879 files, totalling 31.9 GB. I knew that was more than the single HP SimpleSave package could handle, but I wanted to see what would happen when I had more photos than it could handle. The instructions say to simply insert the first disc and the backup would start - I put in the disc, and was prompted to run HP Photo Backup. After a few seconds a splash screen appeared, and a few seconds later the HP SimpleSave Photo program launched and said it would automatically start in 20 seconds.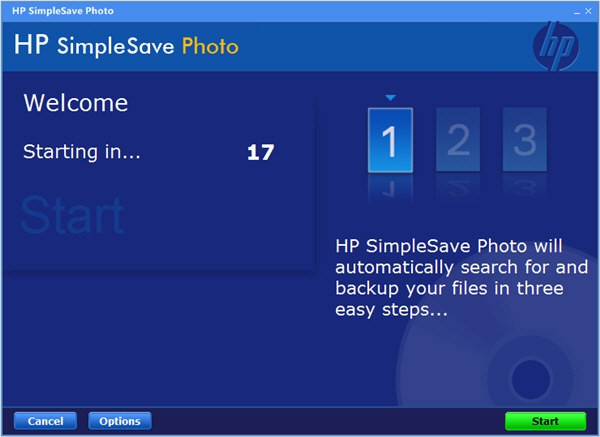 Figure 1: The initial screen the user sees when the software loads.
I let it count down, then watched as it started...then crashed. An error window appeared stating that "DVD Click Free Backup has stopped working". I tried it on my one of my Shuttle XPC computers, running Windows Vista Ultimate SP1, and the auto-start function worked flawlessly and didn't crash. This Shuttle XPC that I tried it on had a lot of media on it, so I was amused when the software detected 182 GB of files...108 GB of that being RAW files. The software informed me that this backup would take more than 10 DVDs, and the maximum number of DVDs supported is 10, so I'd have to un-select some of my files. It's curious that the software would be limited to 10 DVDs in total, as I can imagine some people having more than 45 GB of total photos, videos, and RAW files. It would be nice if the overall solution supported more than two packages of discs.
---