Friday, April 20, 2012
Posted by Hooch Tan in "Digital Home News" @ 02:00 PM
"Sometimes we get lucky, and today is one of those days. I got a draft release from a partner of Google's upcoming Google Drive service and it gives away a wealth of information about how Google plans to take on the incumbent Dropbox. The short story? 5 GB of storage, and it launches next week, likely on Tuesday at http://drive.google.com"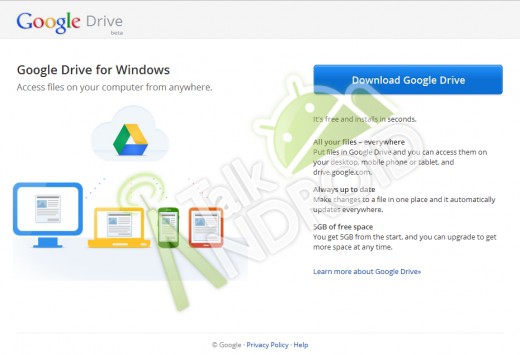 Cloud storage seems to be pretty hot these days. With long time storage providers like Dropbox and Box, it looks like Google is finally jumping into the fray. Is what they provide good? Time will tell. I think it will partly be a matter of how well integrated their offerings are and how it plays with other applications. I do wonder just what Google will do with the data you store though, as I suspect, much like most of their offerings, they will use it to data mine everything about you, but for 5GB of free storage, off the bat, instead of after referrals, it is tempting.
This does raise the question about cloud storage in general and where it is heading. It looks to become much more generic, and could pose a threat against more specialized storage providers such as imgur. If Google also better integrates its other services with it, it could also compete against companies like Evernote as well. The next few years will prove to be interesting to see who wins out.
---