Tuesday, November 22, 2011
Posted by Brad Wasson in "Digital Home Talk" @ 04:00 PM
"To say the Klipsch G-17 Air exceeded our usual expectations of an Airplay-enabled speaker would simply be an understatement -- it's clear that the folks at the company put a great deal of work into what was merely a concept on the CES floor nearly eight month's ago. The speaker itself is built like a (glossy) rock, and the sound that comes through is as solid as the foundation."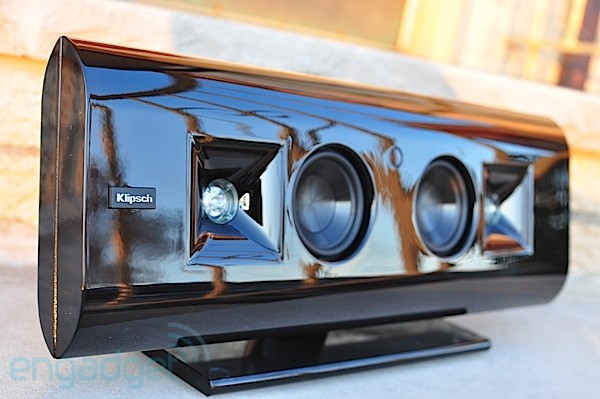 As you probably know, AirplayAirPlay allows you to play media from your iOS device-such as an iPod, iPhone or iPad-and stream it wirelessly to another device, such as a set of speakers, TVs and audio/video receivers (assuming the are properly configured, of course). AirPlay speakers are starting to proliferate, and the promise of wireless connections seems enticing. Klipsch is a well-known and respected speaker manufacturer. I have a set of their desktop speakers myself, and I can attest that they are excellent. So, I was certainly curious when I saw this review by Engadget on the new Klipsch Gallery G-17 Air soundbar.
In a somewhat tantalizing move, when you open the box to take out your new speaker you are first presented with a set of white gloves to assist in your work. According to Engadget this is no gimmick as the glossy fit and finish of these stellar speakers lends itself to a respectful handling that results in a delightful listening experience. Engadget walks us through the setup, configuration, and sound tests that shaped their evaluation. Be careful though - only proceed to the Read link if you plan to spend $600 today.
---