Wednesday, August 24, 2011
Posted by Lee Yuan Sheng in "Digital Home Hardware & Accessories" @ 09:34 AM
Nikon has announced a whole bunch of cameras, starting with the Coolpix P7100. Following up on the not-very-successful P7000, the new camera features the same 10 megapixel CCD (at a slightly larger 1/1.7" size) and optically stabilised 7.1x 28-200mm equivalent f/2.8-5.6 lens, but updates the body styling to include a countered handgrip and a front command dial and a tilting 3" VGA LCD. More importantly, Nikon promises improved performance with the camera, which really was the P7000's main problem. Other features like 720p video and a hotshoe are still present. Retails for US$500 in September. More cameras after the break!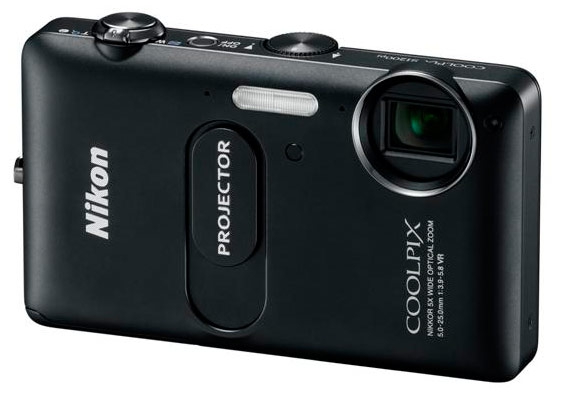 Next up, is the Coolpix S1200pj camera. As the letters "pj" indicate, this is another of Nikon's projector cameras. This time, the projector is specified to 20 lumens, up from 14 lumens. Please note that light, as with many laws of physics, follow the inverse square law, it takes four times the figure to double the intensity, so this increase is barely 20% brighter. The camera also features a connector to allow a computer or an iPod/iPhone/iPad to project its screen with the camera. The rest of the camera is fairly basic, with a 14 megapixel CCD, a really slow (but stabilised) 5x 28-140mm equivalent f/3.9(!)-5.8 lens, 3" HVGA LCD, and 720p video recording. Retails for US$430 in September.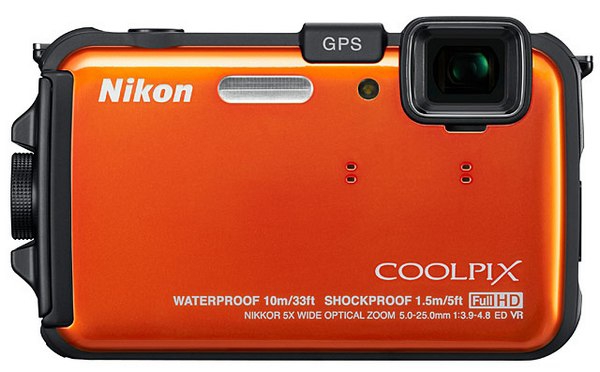 The Coolpix AW100 is Nikon's first rugged compact digital camera. Not sure what took them so long, as just about every maker I know has one out already. Shame that Nikon with its history of the Nikonos took so long to come out with something like this. The camera is not too impressive either, with a 16 megapixel CMOS sensor, another painfully slow stabilised 5x 28-140mm equivalent f/3.9(!)-4.8 lens, 3" HVGA LCD, and 720p video recording. GPS is present, and the camera is rated to be waterproof for up to 33 feet (10m), shockproof for up to 5 feet (1.5m), freezeproof down to +14F (-10C) and is also dustproof. There is a function that activates the shutter when the camera is "swung", though I have to see that for myself if it is actually useful. Retails in September for US$380.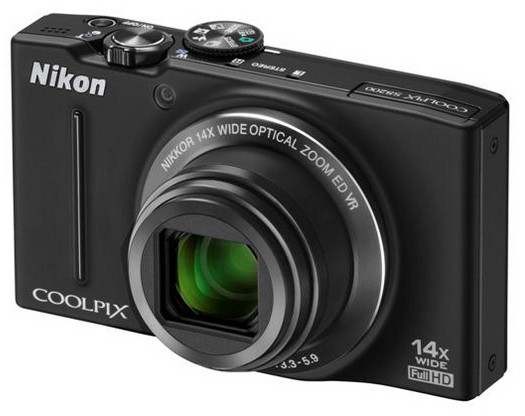 The next three cameras are more standard compact fare. The first is the Coolpix S8200, which comes with a 16 megapixel CMOS sensor, a large stabilised 14x 25-350mm equivalent f/3.3-5.9 lens, 3" VGA LCD, and 1080p videos at 30 FPS. I do like the S8000 series designs so far, but like with most Nikon compacts, there is always a doubt that the image quality will be up to snuff. Retails for US$330 in September.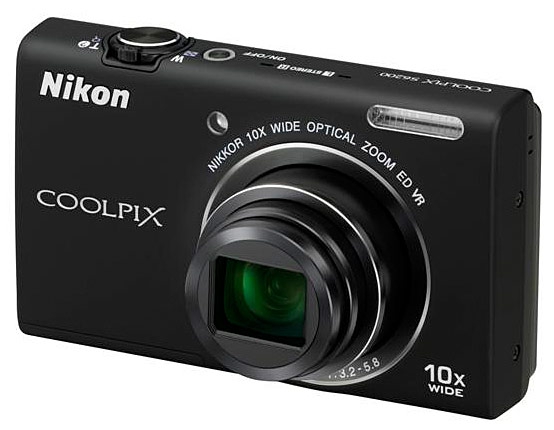 The Coolpix S6200 is the S8200's little brother, and features a standard 16 megapixel CCD (instead of CMOS) sensor, a stabilised 10x 25-250mm equivalent f/3.2-5.8 lens, a 2.7" QVGA LCD, and 720p videos at 30 FPS. Nice to see Nikon sticking with a wide angle lens even for the lower priced cameras. Available in September for US$230.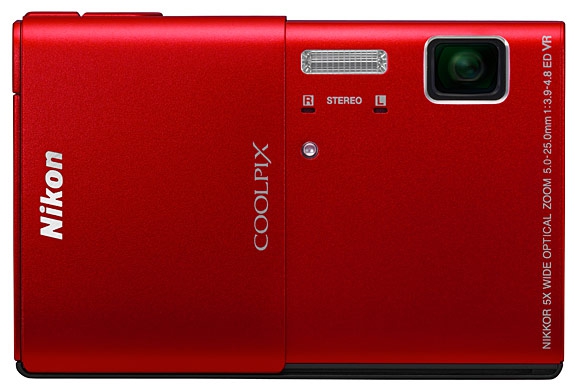 Finally, in the slim and ultra-compact section, comes the Coolpix S100. It seems to share quite a bit with the rugged AW100, including the 16 megapixel CMOS sensor and the painfully slow but stabilised 5x 28-140mm f/3.9(!)-4.8 zoom lens. What it definitely does not share is the nice 3.5" OLED LCD display, with 810k dots (VGA? WVGA with Pentile matrix?). Given the size of the LCD, it means it is also a touchscreen, so have a happy time operating your camera without any buttons. 1080p videos at 30 FPS is possible, as well as 3D(?) photo-taking capability. I wonder if it means shifting the camera according to some guidemarks. Available in September for US$300.
Nikon Coolpix P7100 Coverage at DCResource.com
Nikon Coolpix S8200/S6200 Coverage at DCResource.com
Nikon Coolpix S100 Coverage at DCResource.com
Nikon Coolpix S1200pj Coverage at DCResource.com
---