Tuesday, August 23, 2011
Posted by Hooch Tan in "Digital Home News" @ 02:00 PM
"Windows 8 will be bringing with it native support for USB 3.0 controllers, writes Microsoft's Dennis Flanagan, Director of Program Management for the Devices and Networking Group. This is in contrast to previous versions of Windows, which continue to require separate drivers for USB 3.0 controllers."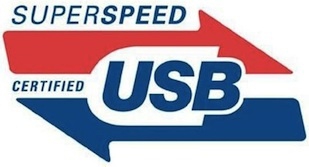 I am old enough to remember the days when Windows did not come with native USB 2.0 drivers. That lovely reminder that when plugging in that USB device, warnings would pop up either telling me that the device could work faster and better no longer plague my dreams, but remind me of a time when drivers were a nightmare. Drivers still are a nightmare, but with a stable computing environment over the past decade has created a nice environment where some devices such as keyboards, mice and USB flash drives, worked without any hassle, at least to some basic level.
With USB 3.0, it looks like we will have to suffer a short period of time where extra drivers will be needed. Now if they could only make it so things like standard functions for printers and only need drivers for extra functionality, the job of an IT tech would be that much easier.
---