Monday, August 1, 2011
Posted by Chris Sacksteder in "Digital Home Hardware & Accessories" @ 08:00 AM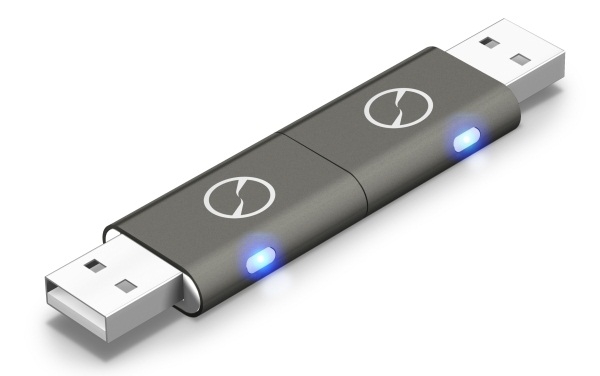 Product Category: File Sharing Utility
Where to Buy: Amazon [Affiliate]
Price: $99.99 USD
System Requirements: Windows 7, XP or Vista (32-bit or 64-bit)
Specifications: Size: 90mm x 21mm x 8mm; 50g. Symmetrical USB (2.0) connectors, LED activity lights.
Pros:
Easy to use.
Can connect two computers to copy files when other means don't work.
Easier than connecting to a remote file share.
Cons:
May not be as good as connecting to a file share.
Needs access to company's server to operate.
No local help or trouble-shooting options.
Summary: This is a unique little device that enables secure file sharing between two (and only two) computers, and may be just the thing you need when other methods are blocked by company firewalls or home routers, or are simply too difficult to set up by a novice user. The company's slick marketing-oriented web site may over state its features, but it works well.
What Is This Anyway?
It is a bit hard to get a grip on what this device is and what it does. Let's take it slow.
First off, the packaging and design are just fantastic. It ships in a beautiful little box, about the size and shape of an audio cassette (Figure 1). For the younger reader, that's about the size of a cell phone but thicker.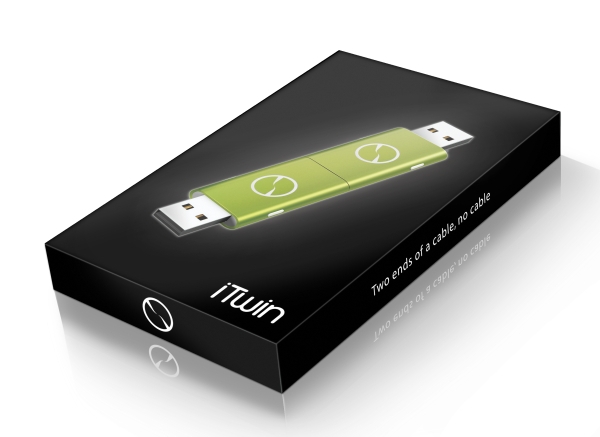 Figure 1: The box, and the device, are gorgeous. I love the motto "Two ends of a cable, no cable". [Photo courtesy of iTwin]
Inside you find a small instruction booklet and what looks like a rather long USB flash drive, but with a connector on both ends. The adventurous consumer will yank the two ends apart (Figure 2). They snap back together confidently. It fees very well made. The outside feels like metal.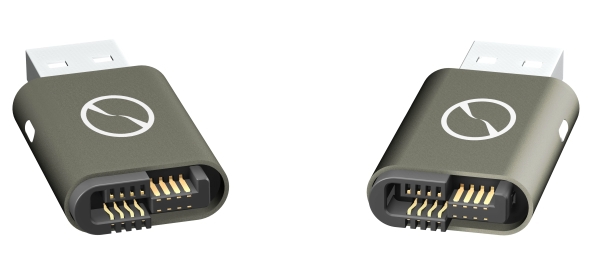 Figure 2: The two halves need only to be joined once, when you pair the them and they generate and share a encryption key; thereafter, never the twain (twin?) shall meet. [Photo courtesy of iTwin]
There is a small amount of storage on the device, which emulates a CD drive. An autorun.inf file will automatically launch an installer. That installs the necessary program code and gets the latest version from the company's servers if the software isn't already installed.
On several computers I was prompted to log off and log on again as an "admin" user in order to complete the install, even though the account I was on was a local administrator. Launching the iTwin.exe "as administrator" didn't prevent that, but the install always completed upon logging on again, with the same account. I did not have to reboot. On several other computers the install worked without any prompt to log off and on.

Figure 3: The two halves ready for pairing. Good thing this is a one-time operation; I would surely snap off something that long. [Photo courtesy of iTwin]
The paring is automatic and you are prompted to register with the company so the encryption key can be disabled if you should ever lose one end, and can't get to the the remote computer to unplug the other end.
Now you can unplug one half of the device and put it in another computer; it will install the software the same way as it did on the first computer. And then . . .
---