Tuesday, December 7, 2010
Posted by Lee Yuan Sheng in "Digital Home Hardware & Accessories" @ 11:38 AM
"If you're shopping for a new lens of some sort, you've come to just the right place. Here's ThePhoblographer's list of the best lenses you can get your hands on without breaking the bank."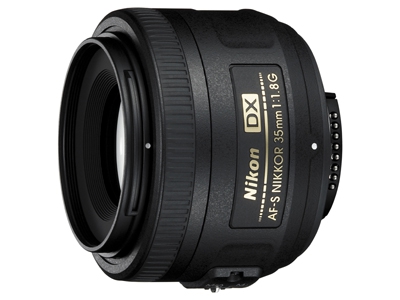 Defnitely a budget lens: Nikkor DX AF-S 35mm f/1.8G
Alright, I know it's hard to write articles (else I'd do some more myself), but I wish some writers would write more for their target audience than for themselves. While some of the lenses in the list are indeed budget (normal lenses are usually not expensive), they're all prime lenses. I'm thinking a general techblog on this topic should include some budget but quality zooms in the list (Tamron's 17-50 comes to mind). Also, when going through the list, note that there's no distinction between the use of the lens on APS-C-sized and 35mm-sized sensors for Nikon and Canon systems. There's no mention of other systems, but hey, I guess they don't count in today's market.
And really, the Nikkor AF 28mm f/2.8D? The neutered version from the manual focus version that drops two elements and CRC (Close Range Correction System) is hardly what I call legendary. Budget certainly, but not my favourite wide angle Nikkor, which is hardly wide once you mount it on a DX camera; see my point on not making distinctions on sensor sizes when discussing lenses.
---