Wednesday, September 22, 2010
Posted by Jason Dunn in "Digital Home News" @ 10:30 AM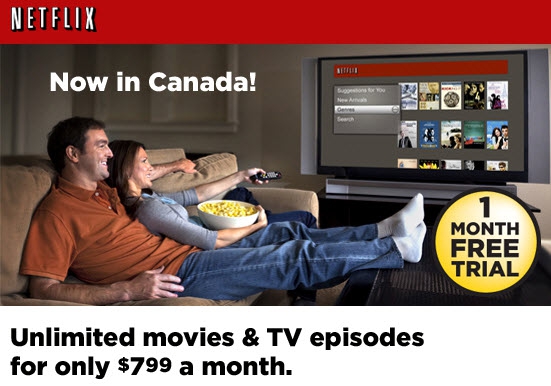 It might be difficult for our American readers to fully appreciate how frustrating it is for the rest of the world to hear about these cool video streaming services (Netflix, Hulu, Amazon VOD, etc.) and not be able to access them. Well, finally I can cross one of those off my list: Netflix has launched their video streaming service in Canada. It's streaming only; no DVD rentals are part of the deal, but as a Zip customer, I'm OK with that. I immediately signed up this morning when I saw the email come in, and within 60 seconds, I was streaming a movie. I've got to say, that's pretty damn cool - it's what I've been waiting for! Xbox 360 support isn't ready yet for Canadians; they say it's coming this fall.
I spent a few minutes doing the "taste" survey where you rate a bunch of different movies and TV shows to give Netflix a sampling of what you like, then started searching for a few things. One of the TV series on my Zip list is Supernatural, so I figured I'd check out if Netflix had it - and they list it as "not available". That's not a good start. I went to my old stand by, Star Trek, and they have absolutely zero Trek as well. Hrm. There's a lot of content up there in the Netflix catalogue, but there's some significant "A List" content missing.
Is Netflix like this in the USA? Or are Canadians getting a chopped-down catalogue? $7.99 per month is pretty cheap, but unless I can routinely find the content I want on it, I'm not sure how appealing it will be long-term.
---