Tuesday, September 14, 2010
Posted by Jason Dunn in "Digital Home Hardware & Accessories" @ 10:04 PM
"Mississauga, ON, September 15, 2010 - Nikon Canada today announced the addition of two new pro-level lenses to its legendary NIKKOR line. The new AF-S NIKKOR 35mm f/1.4G and AF-S NIKKOR 200mm f/2G ED VR II deliver the performance, reliability and stunning image quality that photographers come to expect from a NIKKOR lens. The AF-S NIKKOR 35mm f/1.4G and AF-S NIKKOR 200mm f/2G ED VR II produce sharp results with excellent clarity and colour reproduction whether capturing still images or recording HD video. In 2010, Nikon introduced a total of nine new NIKKOR lenses, reinforcing its role as the world leader in optics."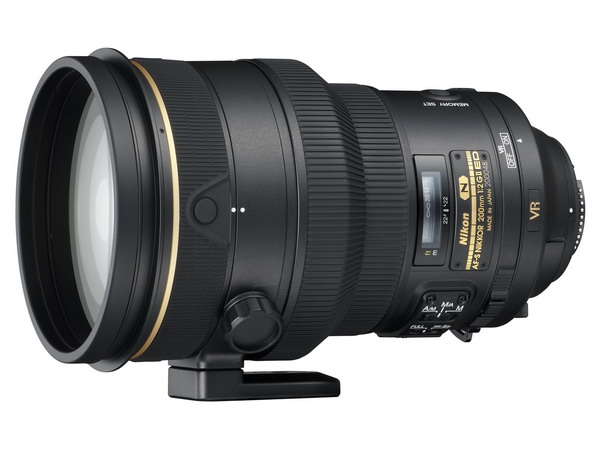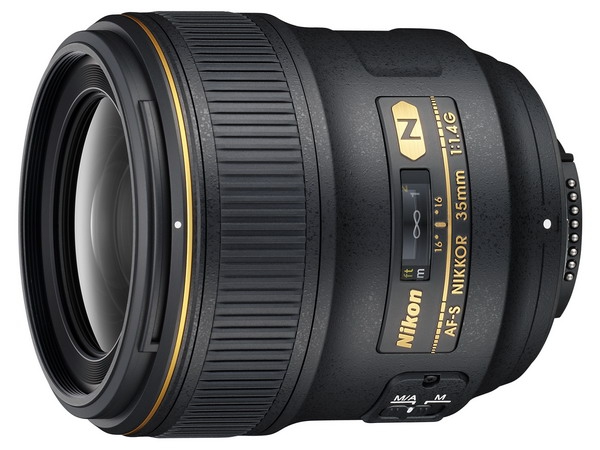 I've spent some serious green on lenses over the past two years, so I feel like I've got a decent array of lenses to chose from, but Nikon keeps tempting me with interesting lenses. The 35mm f/1.4 looks like a great lens, but the $1999 CAD price tag will keep most people away - never mind the $5999 CAD price tag on the 200mm f/2 lens! Anyway, if you're a fan of great glass and a Nikon shooter, these lenses are worth a look.
Full press release after the break.
"Exclusive core NIKKOR technologies play a fundamental role in the design of these two new lenses. Both feature Nikon's exclusive Silent Wave Motor (SWM) technology for quiet, fast and accurate autofocus performance. The optical construction of each lens utilizes Nikon's proprietary Nano-Crystal Coat to minimize flare - both internally as well as from backlit subjects. Further ensuring exceptional image integrity is Nikon's Super Integrated Coating (SIC) for colour consistency and reduced flaring. Each lens also incorporates a nine-blade diaphragm to help achieve a dramatic separation between subject and background with a natural out of focus area (bokeh) coveted by today's image-makers.
"Nikon understands the importance of shooting with high quality grade lenses, especially in professional photography, which is why we constantly aim to refine cutting-edge features like VR II Image Stabilization, Nano-Crystal Coat and Silent Wave Motor technology," said Gregory Flasch, National Advertising and Communications Manager at Nikon Canada Inc. "The new AF-S NIKKOR 35mm f/1.4G and AF-S NIKKOR 200mm f/2G ED VR II incorporate these elements making them welcomed upgrades to two very popular NIKKOR lenses."
AF-S NIKKOR 35mm F/1.4G: Updating the Classic Wide-Angle Lens
The new AF-S NIKKOR 35mm f/1.4G is an update of one of Nikon's most respected and popular NIKKOR lenses. The lens combines a natural yet versatile 35mm perspective with an ultra-fast f/1.4 aperture, and completes the lineup of f/1.4G lenses announced in the past year, including the AF-S NIKKOR 24mm f/1.4G, the AF-S NIKKOR 50mm f/1.4G and the AF-S NIKKOR 85mm f/1.4G. The f/1.4 maximum aperture allows photographers to shoot handheld in low light and provides dramatic separation between subject and a softened background. This classic wide-angle lens provides photographers with an intimate tool perfect for weddings, architecture, travel and photojournalism whether shooting high quality still photographs or video capture using Nikon's D-Movie feature.
In a wide variety of photographic situations, both FX and DX-format shooters will enjoy the benefits of extra-bright f/1.4 viewing and superb image quality. When mounted on a Nikon DX-format or an FX-format digital SLR within the DX Crop Mode, the AF-S NIKKOR 35mm f/1.4G has an angle of view that is equivalent to a focal length of 52.5mm in FX/35mm format. The build of the AF-S NIKKOR 35mm f/1.4G features 10 optical elements in seven groups with one aspherical lens element that eliminates coma and other types of aberration even when shooting at the widest available aperture. A Rear Focus (RF) system provides smooth and fast autofocus while eliminating front barrel rotation, and two focus modes are available - M/A (manual-priority autofocus) and M (manual focus). A refined manual focus driving mechanism is adopted to reduce focus time lag and improve operational ease in M/A mode.
AF-S NIKKOR 200mm f/2G ED VR II: Telephoto Lens with Incredible Low Light Performance
The AF-S NIKKOR 200mm f/2G ED VR II, like its predecessor, is an incredibly fast f/2 telephoto lens that incorporates Nikon's Vibration Reduction (VR) II Image Stabilization system. The VR system provides up to four stops of correction to assist in creating blur-free images while shooting hand-held, or for when capturing D-Movie video content.
The AF-S NIKKOR 200mm f/2G ED VR II also incorporates an Internal Focusing (IF) system that allows movement of the optical elements within the lens barrel and does not change barrel length. Three focus modes are featured, with an A/M mode added to the conventional M/A and M modes. The optical construction consists of 13 optical elements in nine groups including three Extra-low Dispersion (ED) glass elements and one Super ED glass element that effectively minimize chromatic aberration, even at the widest aperture settings. Also included is a Tripod Detection Mode, which automatically compensates for minute vibrations when mounted on a tripod and allows users to keep VR image stabilization On and active - even when the camera and lens are mounted on a tripod. The AF-S NIKKOR 200mm f/2G ED VR II is optimal for all types of shooting including weddings, portraits, sports, nature and fashion due to its quick response and detailed lens design.
Availability and Pricing
The versatile AF-S NIKKOR 35mm f/1.4G lens is scheduled to be available at Authorized Nikon Canada Dealers in mid-November, at a Manufacturer's Suggested Retail Price (MSRP) of $1,999.95**.
The new telephoto AF-S NIKKOR 200mm f/2G ED VR II is scheduled to be available at Authorized Nikon Canada Dealers in early October, at a Manufacturer's Suggested Retail Price (MSRP) of $5,999.95**.
Exclusive Canadian WarrantyNikon Canada offers an exclusive five-year warranty for all NIKKOR lenses purchased from an Authorized Nikon Canada Dealer. Consumer's investment is protected by Nikon Canada's warranties with in-Canada service.
About the NIKKOR Brand
With a comprehensive assortment of FX and DX-format lenses and focal lengths, from the ultra-wide 10-24mm to the super-telephoto 600mm VR, Nikon photographers have come to rely upon the NIKKOR core technologies that contribute to their optical superiority. NIKKOR is the brand name for Nikon's photographic lenses, which was created by adding an "R" to "NIKKO", an abbreviation of Nippon Kogaku K.K., the original company name of Nikon Corporation at the time of its founding. In 1933, Nikon marketed its first camera lens under the NIKKOR brand name, the "Aero-NIKKOR" for aerial photography applications. Since then, NIKKOR has been used as a brand name for Nikon's lenses that symbolizes durability, high image quality and optical excellence.
About Nikon
Nikon, At the Heart of the ImageTM, is the world leader in digital imaging, precision optics and photo imaging technology and is globally recognized for setting new standards in product design and performance for its award-winning consumer and professional photographic equipment. Nikon Canada distributes consumer and professional digital SLR cameras, NIKKOR optics, Speedlights and System Accessories; Nikon COOLPIX® compact digital cameras; COOLSCAN® digital film scanners; 35mm film SLR cameras; Nikon software products and Nikon sports and recreational optics. At the heart of every Nikon camera is Nikon's Exclusive EXPEEDTM or EXPEEDTM 2 advanced digital image processing system technologies. All Nikon Canada products are sold through a network of Authorized Nikon Canada Dealers. For more information on Nikon Canada and its products and services or to find an Authorized Nikon Dealer, visit www.nikon.ca.
**Photos are available upon request
Note: Specifications, design, product name, standard accessories and release schedule may differ by country or area.
-30-
---