Wednesday, October 12, 2011
Posted by Don Tolson in "Digital Home Hardware & Accessories" @ 08:00 AM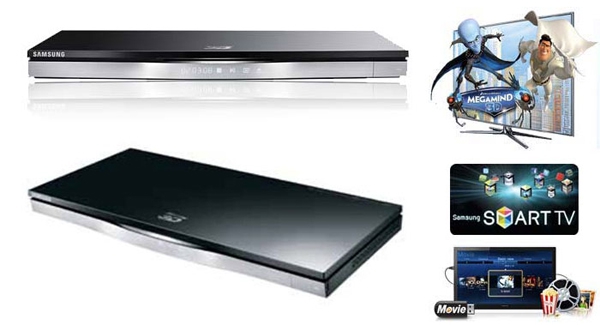 Product Category: Internet connected Blu-Ray player
Where to Buy: Amazon [affiliate]
Price: $199.99USD, but on special for $114.95
System Requirements: Plays Blu-Ray, 3D, DVD +/-R(W), CD DA, CD-R(W) discs
Specifications: Dimensions - 17in (430mm) x 8.2in(209mm) x 1.3in(33mm); Weight - 3.8lbs (1.7kg); Outputs - HDMI, Component Video, Composite Video, Optical Digital Audio (Dolby/DTS 7.1), Analog Audio (2ch).
Pros:
Small, compact and light;
Plays just about any type of video disc;
Internet capable, via wired or wireless (b, g, n) LAN.
Cons:
Not able to easily connect/share with other network PC's;
Limited content available in Canada;
Only cable provided is for 2 ch stereo and composite video.
Summary: When Samsung first approached us about doing a review of the BD-D6500, I was very excited about the fact that here was a Blu-Ray player with built-in Wi-Fi connectability. The stars in my eyes forsaw a possible replacement for my big, bulky media PC -- using this player to access all the music, video and pictures on my home network -- as well as having a really cool, sleek blu-ray/DVD player. Did it work? Let's take a look...
The Hardware
As you can see from the specs, the BD-D6500 is following the footsteps of most of the current selection of blu-ray players in being small, thin, and very light. What set this one apart for me was that it was the first I had heard of (OK, I don't spend THAT much time browsing the local Best Buy's, etc) which had Wi-Fi and internet connectability built in. Here I thought might be a small, compact replacement for my media PC, which would allow me to have the latest blu-ray player, 3D capability for the future (if I ever decide to go that route), and access to the videos and music stored on my home network.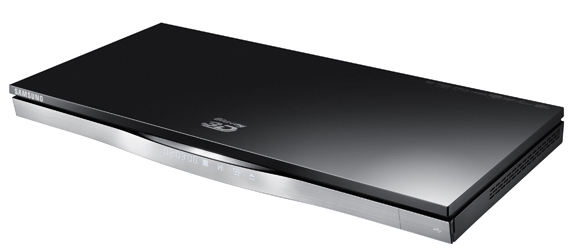 Figure 1: A shot of the Samsung BD-D6500 unit. In the centre of the front, you can just barely see the display and touchpad controls for the various functions. On the right is a fold-down door to reveal a USB port. [Photo courtesy of Samsung Canada]

Figure 2: Here's a look at the back panel. On the left is the optical audio output (Dolby Digital DTS 7.1), then the standard ethernet jack (should you decide to hardwire the unit to your home network). In the centre is the HDMI output, followed by the Component Video (Red, Greed, Blue), 2 channel audio (Red and White) and composite video RCA output jacks.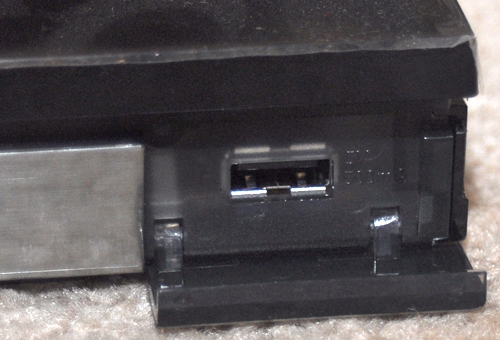 Figure 3: On the right side of the front panel behind a flip-down door is a standard USB jack. According to the manual, this is used for interconnection to a PC for downloads of firmware upgrades, etc. but the markings on the jack (just to the right, it says 5V 500mA) seem to imply you could use this to power another device.

Figure 4: The remote supplied by Samsung uses two AAA batteries for power (supplied) and, of course, has enough buttons to run everything you could possibly connect with the unit. I have a Harmony remote so I don't usually fuss with trying to reprogram these things. Note the SmartHub (coloured) buttons and the Netflix button (Red) at the bottom.
---