Thursday, August 4, 2011
Posted by Ron Hostetter in "Digital Home Hardware & Accessories" @ 07:00 AM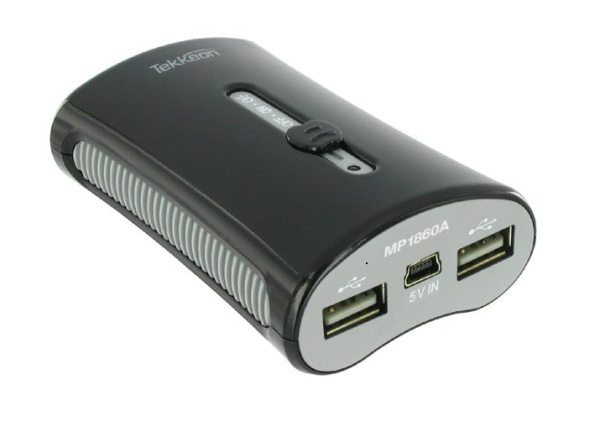 Product Category: Mobile Power
Manufacturer:Tekkeon
Price: MSRP $69.95
Pros:
Easily provides power for your devices;
Can charge two devices at once;
Long lasting battery.
Cons:
Cheap on/off switch can accidentally be switched;
Flashlight seems gimmicky.
Summary: Like power windows in a car, this little battery is the product you never thought you'd need, but once you have it, you won't want to live without it. The MP1860A gives you a pocket full of juice for your devices. Read more...
---