Wednesday, September 5, 2012
Posted by Richard Chao in "Digital Home Software" @ 09:48 PM
"The best desktop audio players organize your playlists, help you keep your massive music collection easy to search, and even sync with mobile players, among other things, but which ones excel in all of those areas?"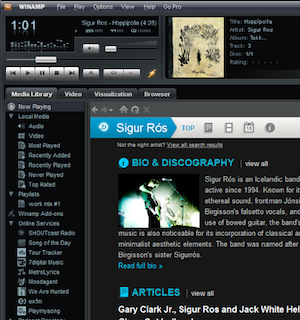 LifeHacker's readers were recently asked to nominate desktop music players they thought were the best. Based on the number of votes, the top five choices were Foobar2000, MediaMonkey, Winamp, iTunes and MusicBee. Each program has strength and weaknesses.
Out of the five, I've tried Winamp and iTunes. Winamp was faster and worked well for me but since I am a part time iPhone user, I am unfortunately tied to iTunes. Since it was a hassle maintaining two separate programs I eventually dropped Winamp.
Click the read link to see the full details of the five music players listed.
---