Tuesday, June 5, 2012
Posted by Lee Yuan Sheng in "Digital Home Software" @ 08:00 AM
Viewing
The Library view is quite powerful, notwithstanding the performance issues. You can set four snippets of info to display above the thumbnail, and I have mine set to show folder, file name, camera used and date/time taken. You can choose to browse by folders via the folder list on the left hand side and, on the right hand side, you get to see the histogram, along with the Quick Develop settings, Keywords and Metadata information. The Quick Develop settings are a subset of the controls available in the full Develop module, which I felt were not that useful given how easy it is to drop into the Develop module, and how fiddly the controls are.
Figure 4: Tiny buttons instead of sliders; what is the point?
Other niceties include the Survey view, which shows you a number of selected images, then allows you to whittle them down until you get your selects. Very useful. Also present is the Compare view, which lets you compare two images, and transfer settings (if any) between them.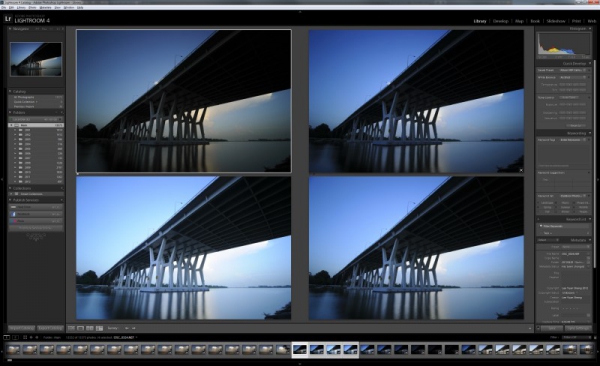 Figure 5: Making that tough decision is much easier with Survey view. If only 100% view could be enabled easily at the same time as well. Note the X at the bottom right of the top right image; it appears when the mouse hovers over the image, allowing you to disqualify it from the selection process. Click on the image to enlarge.
Tagging and Selecting
At the end of a big shoot and there are hundreds or even thousands of photos, being able to quickly select and tag the photos you want is essential. I personally ended up using the flagging system to do this. There is a Reject flag as on top of the usual Selected flag, and I have come to quite like it as I have a habit of culling away photos that just are plain not good enough. After the photos are flagged, Lightroom is set to show only the photos which are flagged as selected, which I then proceed to work on.
The filtering options in Lightroom are pretty advanced. In addition to flags, the filter can look at ratings, colour labels, keywords, exposure settings, camera models and my favourite, focal length and lens type. I find focal lengths have a big part to play in getting the look of an image, and it is nice to be able to home in on a certain set of focal lengths with certain keywords when looking for that particular shot.

Figure 6: I do love my wide angles. Yes I do. Click on image to enlarge.
---