Monday, February 15, 2010
Posted by Chris Baxter in "Digital Home Hardware & Accessories" @ 08:00 AM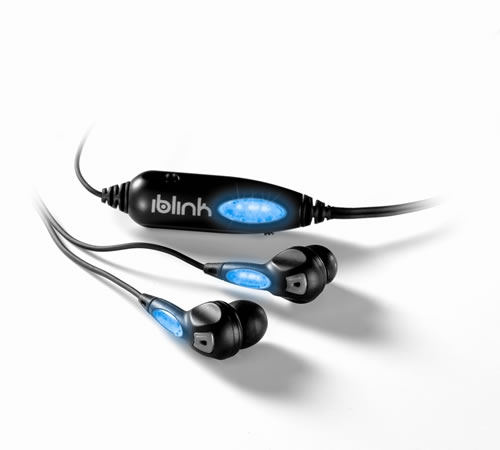 Product Category: Noise Isolation Earbuds
Where to Buy: Amazon [Affiliate]
Price: $24.99
Specifications: Cord length: 44" , weight: .7 oz., Lithium ION rechargeable battery with 30 hours continuous play and 28 day standby between charges.
Pros:
Good price;
Variety of color combinations available;
Flashing lights lends a uniqueness to the product that help it stand out.
Cons:
Cheap construction quality;
Wish it came with more than just three different sized ear-tips.
Summary: iBlink earbuds let you see the sound. Literally. Using LEDs in the earbuds and battery compartment, iBlink earbuds blink to the time of the music you are listening too. I decided to give a pair of these a try and not only see if they lived up to their blinking hype, but how well they reproduced sound as well.
Read on to see what I discovered. Read more...
---