Thursday, June 3, 2010
Posted by Reid Kistler in "Digital Home Hardware & Accessories" @ 05:00 PM
"Put simply, the HyDrive is a standard form factor optical drive (DVD burner or Blu-ray will be available), but there's a 32GB or 64GB SSD... tucked below. When this gets stuffed within a laptop, you're immediately able to access an optical drive, an SSD (for your operating system and critical launch applications) and a spacious HDD...."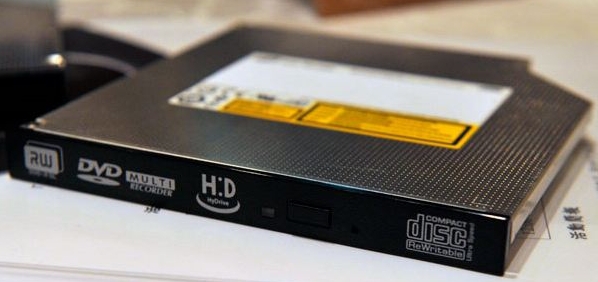 Image Credit: Engadget
I am not certain that a 32GB - or even a 64GB - hard drive could really be considered as "spacious" these days, but this does seem like an obvious pairing of technologies, especially for the laptop market. Hitachi-LG is a joint venture that specializes in OEM products (no direct sales to consumers), and the first HyDrive equipped laptops are not expected until August 2010. Read the full article on Engadget for additional details, including a link to the official press release, which promises some enticing benefits for the current design, along with faster units, with greater storage, by mid-2011.
---