Friday, September 25, 2009
Posted by Jason Dunn in "Digital Home Software" @ 11:04 AM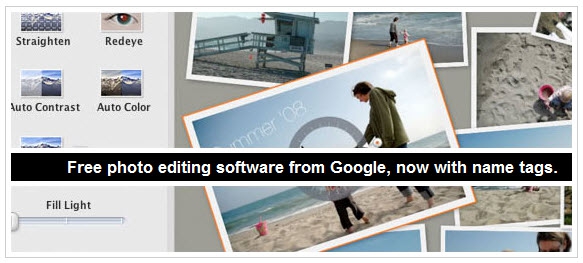 When I posted about Picasa 3.5's new face recognition feature, the discussion that ensued quickly turned to the fact that Google implemented this feature in a way that severely limits its usefulness. Here's what I said in the Google Picasa Help Forum:
"I absolutely LOVE the way that I can tag faces - Google's technology is really great here - but the fact that the face information isn't saved into the file itself makes this new feature totally useless for a large number of people.
Like many people, I have more than one computer. And like anyone with more than one computer, I want to have all my pictures on all my computers. I use Windows Live Sync to keep my 18,000+ photos in sync across all my computers. I was THRILLED when I saw the face recognition technology in Picasa 3.5, but crushed when I saw how it was implemented. If it was only data stored in the picasa.ini file, I could live with that limitation since the picasa.ini files get synced across my computers. But it's implemented in a combination of picasa.ini files and the Picasa database, so there seems to be ZERO way to make this feature work with a multi-computer system. There might not be appropriate EXIF/IPTC fields for Google to implement this fully inside each photo, but why not make it all part of the picasa.ini files at worst?
And because of that, I'm not going to use this new feature - even though I really want to. Come on Google, you know that more and more people own more than one computer - why design a feature that's limited to people with only a single computer."
There are dozens of other comments from people who are finding the same sort of fault with the implementation of this feature. Google, amazingly, is listening - seriously, it's virtually impossible for me to get a response out of Google for anything, ever - and here's what one of the Picasa team members (I presume that's who this guy is) had to say.
"Thanks for trying out Picasa 3.5 and thank you for your posts! We've put together this list of common questions on the topics you've addressed that we hope will be helpful to you.
Q: Is face tag data stored in the photo itself?
A: We currently do not store face tag data directly inside the photo but this is functionality that we hope to have in the future.
Q: Since my face tag data is not stored in the photo itself, where is my face tags data stored?
A: Face tag data is stored in the Picasa database and also in the .picasa.ini file in the folder where your tagged photo sits. To see the location of the photo on your hard drive and the .ini file where the information is stored, right click the photo and select "Locate on Disk".
Q: How do I transfer my face tags from one computer to another?
A: There are a few different ways to transfer your face tags:
1) You can perform a Backup of your photos and restore them on your new computer. This process will preserve your face tags. ("Tools" > "Backup Pictures")2) You can copy your files *and* the .picasa.ini file from your hard drive to the new destination3) Upload your face tag albums to Picasa Web Albums and download the album to the new destination
*Important note on option 3: In order for your contact information to be preserved you'll need to make sure that your contacts associated with your face tags are marked as "Online Contacts." This means that the person is synchronized with Google Contacts. After copying the photos to the destination computer, make sure you are logged in to your Google user account so that Picasa can retrieve your Google Contacts and update your face tags with the corresponding information. See reference section for more info on syncing contacts."
This pretty much nails it for me: this feature isn't something I'm going to put any time into because of the way its implemented. It's a shame, because it would be so useful...
---