Thursday, May 28, 2009
Posted by Jason Dunn in "Digital Home Hardware & Accessories" @ 09:13 AM
"The new Studio 14z is Dell's thinnest and lightest Studio laptop, packed full of necessities to keep you roaming around your world with everything you need. And with its creative edge inside and out, you'll be more than surprised by its affordable price. Complement your personal style with a choice of five vibrant colors and one unique pattern. Available in Red, Blue, Green, Promise Pink, Purple and Black Chain Link, the new Studio 14z is so stylish, you'll be double-checking its affordable price. And with every purchase of a Promise Pink StudioTM 15 laptop, Dell will donate $5.00 to Susan G. Komen for the Cure®, one of the world's largest breast cancer organizations."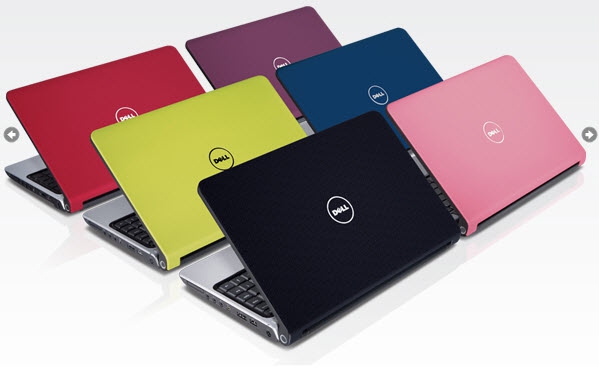 Well now...this is the first 14 inch laptop I can think of that has lacked an optical drive from the start. Are we witnessing the death of optical drives? It seems like we might be, and I don't think that's such a bad thing, at least on smaller notebooks where the space can be put to better uses. The question is, what advantages does the 14z have over other notebooks that have optical drives? I'm struggling to find one - they're even doing double-duty with the ExpressCard34 slot, because it houses the memory card reader. That's slick - I like that. I think the lack of an optical drive allowed them to make it thinner and lighter...I'd have hoped for more battery life, but thin and light is also good. Prices look to start at $649 USD and go up to $1629 USD if you max everything out. The maxed-out specs look like this: 2.2 Ghz Intel Core 2 Duo T6600, 14" 900p screen (Dell hides what resolution that is - 1600 x 900 I think), 5 GB RAM (what an odd number - must be 1 GB soldered onto the motherboard), 500 GB 7200 RPM hard drive, NVIDIA 9400M G graphics card, 802.11n, 8-cell 74 wHr battery, Bluetooth, and a coloured shell. Not a bad config actually...
UPDATE: Looks like Dell Canada allows you to configure the 14z with the T9550 Intel Core 2, which is 2.66 Ghz and has a 6 MB cache. Nice! Too bad it's a $420 CAD price jump above the baseline 2 Ghz CPU. Ouch!
---