Saturday, May 17, 2008
Posted by Jason Dunn in "Digital Home Events" @ 10:15 PM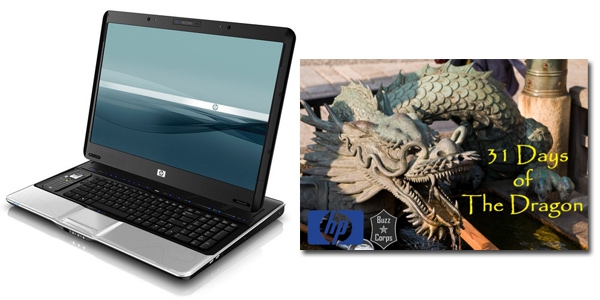 I'm thrilled to announce that the winner of the HDX9200 is a YouTube user named
XiledSoldier
. Although I picked him randomly, I wanted to share his response since it sounds like he'll put the HDX9200 to good use:
"How will the Dragon rock your world?: Well, my current computer is crap. So anything would pretty much rock my world. I want to get into graphic design as a career and what a better way to jump start that than to have a nice powerful laptop to use. I'm a gamer as well and this will let me play games at much better quality than my current rig."
As a recap, he won an
HDX9200 notebook PC
worth about $5000 if purchased at retail. The laptop features an Intel Core 2 Extreme X9000 CPU (2.8 Ghz), 500 GB of storage (2 x 250 GB hard drives), 4 GB of RAM, integrated HDTV tuner, fingerprint reader, nVidia GeForce 8800M GS with 512 MB of RAM, a 20.1 inch WUXGA screen (1080p, 1920 x 1200), and lots more. The software bundle includes Microsoft Office 2007, Corel PaintShop Pro X2, Corel Painter Essentials, Corel Ulead Video Studio Plus 11.5, and Symantec Norton Internet Security. For the gamers in us the winners will receive Viva Piñata, Microsoft Flight Sim, Microsoft Flight Sim Expansion Pack, and Gears of War. Since that Blu-ray drive is no fun without movies, the winner will also receive Pirates of the Caribbean - The Curse of the Black Pearl, Pirates of the Caribbean - Dead Man's Chest, and Pirates of the Caribbean - At World's End.
All this, if purchased at retail, would cost around $5500 - and
XiledSoldier
wins it all, courtesy of HP. I want to thank HP for this incredible contest - it was an amazing amount of fun to give away such a huge prize. Big thanks to Buzzcorps for helping to coordinate everything. At the time I did the drawing, there were
1162 comments posted to my video
, 673 comments
posted to the discussion thread
, and I gained over 1000 new subscribers to the
Thoughts Media YouTube Channel
.
Thanks again to everyone for participating, and I hope you'll continue to come back to this site for all your digital home news and reviews. And remember, there are still a lot of Dragons to be given away,
so be sure to check out all the other sites that are a part of this giveaway
.
---