Wednesday, September 7, 2011
Posted by Hooch Tan in "Digital Home News" @ 02:30 PM
"So, how do you get the flexibility to connect three of four displays at a time? DisplayLink has a solution in its technology that enables graphics over the USB bus, connecting to monitors with USB inputs. These devices are handy in a pinch, but how do they actually work? We take a deeper look at this technology so you know what to look out for before buying multiple monitors for your mobile workstation."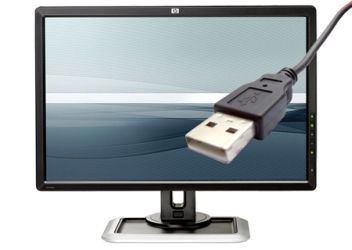 Adding extra monitors to desktops has been relatively easy for over the past decade. I remember my first experience with them on Windows 98. It was like a whole new window of opportunities lay before me. Of course, most discrete video cards offer at least two video outputs, but laptops tend to be a bit more restricted. Even with desktops, some people are shy about opening their computer to put in an additional or discrete video card. DisplayLink has been a great solution for those, with limits.
HD movie watching you will not do with DisplayLink. Well, HD movie slideshows are possible, but not smooth action. For simpler activities such as twitter, facebook and Google+, DisplayLink should suffice. What about ThunderBolt? USB3? Well, both are slowly making their way into notebooks, but they are still quite limited in number but when they come around, we should no longer be bound by the all-in-one nature that notebooks tend to provide.
---