Thursday, July 14, 2011
Posted by Jason Dunn in "Digital Home Printing" @ 08:00 AM
EgoBook. The name says it all. This is a clever merging of Facebook's data stream, a layer of software for formatting and parsing that data, and an on-demand print service. The result is your Facebook history in book form, which can make a great keepsake or gift for someone else. Is it worth the money? Yes, I'd say it is - but there are some rough edges that the service needs to smooth out.
To create the book, first you go to the EgoBook page and give it permission to do, well, a lot. The Request for Permission screen has a long list of things it needs to do - the service is basically slurping down a big chunk of your Facebook history and organizing it. The next phase allows you to customize various aspects of your book. You can pick a date range - which is a cool way to build your books yearly. Unfortunately you can only go back to June 2009 because Facebook doesn't allow EgoBook to go back any further. That's too bad, because it would have been fun to see my very first Facebook post - I'm not even sure when that was! You can choose the book subject, which, interestingly enough, allows you to print an EgoBook starring someone else...yet when I tried to select my sister, it claimed there were no status updates available. Curious!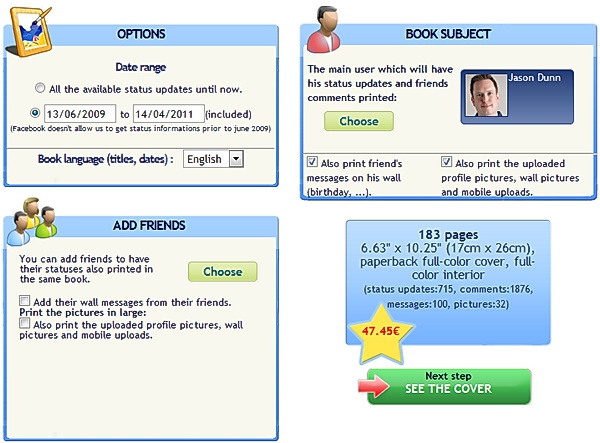 Figure 2: The initial configuration options.
When I built my book on April 14th of this year, it calculated the cost of my book as 47.455 Euros ($57.45), and 183 pages long - apparently the Web app thinks Canadians use the Euro. It helpfully told me that I had 716 status updates, 1880 comments, 100 messages, and 32 pictures in total. When I tried to go to the next page to preview the cover, I got bumped to a "Sorry, too many users are visiting right now" page. I tried several more times over the next ten minutes, but was unable to finish my book.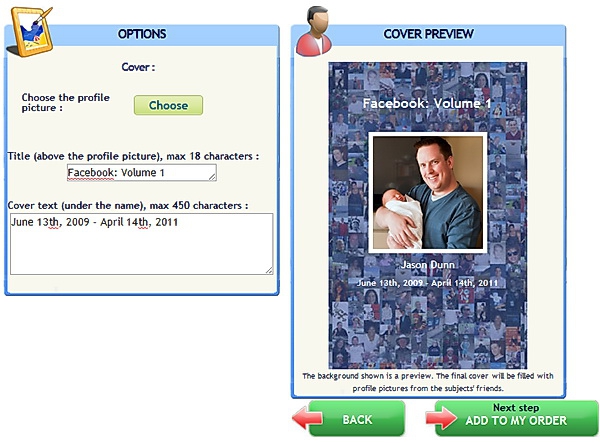 Figure 3: Detailing the cover. Notice that how the cover looks in this preview, with no printing below the date I put in.
I returned a few hours later and tried again - it takes a few minutes until the system calculates the total cost. It worked this time, so I went to the next section which allowed me to change the profile picture on the cover to be any of my previous profile photos - a nice touch - and select a title and write a tagline. The title is unfortunately limited to a certain number of characters; I wanted to write "Facebook Reflections" but that wouldn't quite fit. I opted for the more standard "Facebook: Volume 1". I figure if I like the result I can go back and do another book (Volume 0) from when I first started with Facebook, assuming that Facebook allows EgoBook to get that data.
The final step was to pay for the book. The books come from Europe, so priority mail is a 10-17 day wait for $3.59 or $13.03 will get you express mail with tracking. After a reviewer's discount code I was given, the book still cost me $20.89 with standard shipping. If you want to save 10% off, you can share it with up to 10 of your friends on Facebook. I wish I'd noticed the "Can not be combined with other offers" before I shared it with 10 other people.
The book arrived around three weeks after I ordered it, and the results were fairly impressive! The cover is shown in the first picture of this review.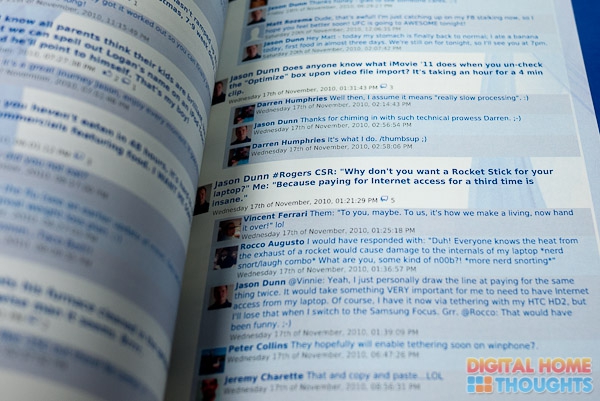 Figure 4: The inside of my Egobook. Reliving all those witty exchanges with friends, one page at a time.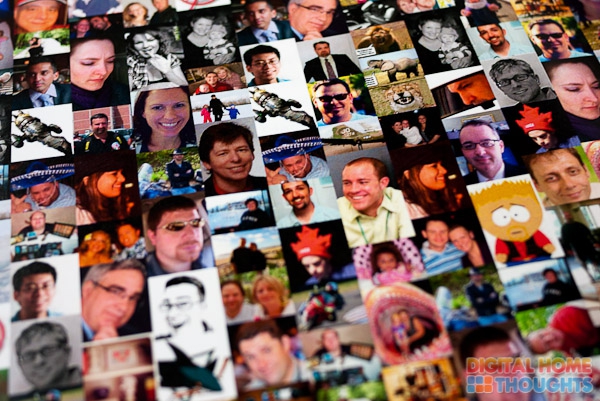 Figure 5: This is the photo collage page of my friends - some photos repeat, so maybe I need more friends?

Figure 6: The spine of my Egobook.
The print quality is what I was expecting for a $57 book that's 183 pages long; I'd guess it was printed on an Indigo-style digital press. The images - most noticeably the blue border surrounding every page - have a sort of "streak" effect to them. The paper quality is quite good however; it's nice and thick with a semi-gloss sheen. Although I can't confirm this 100%, I believe the printing is done by Lulu.
My biggest criticism is that things that I'd expect to be a certain way are the opposite. For instance, on the book spine (Figure 6), the printing is the opposite orientation of what all my other books are. I don't know if this is a European vs. North American thing, but here all my book titles start at the top and go down. This book is the opposite. Similarly, I'd expect the first page of the book to be the oldest Facebook entry, and the last page of the book to be the newest. No dice; it goes in reverse chronological order, so when you open the book you're reading the newest entry. That makes no sense to me, because what seems natural to me is an evolution of profile photos and Facebook wall posts over time, from oldest to newest. At the very least they should let the user decide which direction they want to go.
Another quirk is that the profile photo of one of my best friends was missing throughout the book. His photo showed up on the inside photo collage page, yet not inside the book.
Lastly, the cover surprised me in a negative way. If you look at the preview in Figure 3, you can see I added the date. I did this based on the date range I selected, and formatted it in a way that made sense to me. If you look at the first image, you can see the date was automatically added - only it has a different start date (June 30th) than I selected and is formatted differently that what I added. The reverse-chronological order mentioned above is even more confusing given this automatic date insert. They need to show an accurate cover preview, not surprise the buyer with a final product that doesn't match what they were shown.
Ultimately I think this is a clever product that could be made even better if a few of the kinks were ironed out. As it stands now, it makes a unique gift or keepsake for your Facebook memories. Just don't add the date to the cover yourself!
Jason Dunn owns and operates Thoughts Media Inc., a company dedicated to creating the best in online communities. He enjoys photography, mobile devices, blogging, digital media content creation/editing, and pretty much all technology. He lives in Calgary, Alberta, Canada with his lovely wife, his wonderful son Logan, and his sometimes obedient dog. He wonders if, ten years from now, Facebook will still be as popular as it is now.

Do you enjoy using new hardware, software and accessories, then sharing your experience with others? Then join us on the Thoughts Media Review Team! We're looking for individuals who find it fun to test new gear and give their honest opinions about the experience. It's a volunteer role with some great perks. Interested? Then click here for more information.

---