Wednesday, April 27, 2011
Posted by Angelina Purpura in "Digital Home Hardware & Accessories" @ 08:00 AM

Product Category: Digital Camera (Point-And-Shoot Variety)
Manufacturer: Canon
Where to Buy: Amazon [Affiliate Store]
Price: $143.96
Pros:

Pocked-sized - perfect for on-the-go photo ops;
Wide array of customizable settings;
Light without feeling flimsy.

Cons:

Poor performance in low-light conditions;
Slow processing at times.
Summary: This is not a technical review of the camera. This model has been out for a while, and has been examined in its full photo-taking glory by many experts. Instead this is a review of what it's like for a total amateur to own and operate this camera.
A Brand New Toy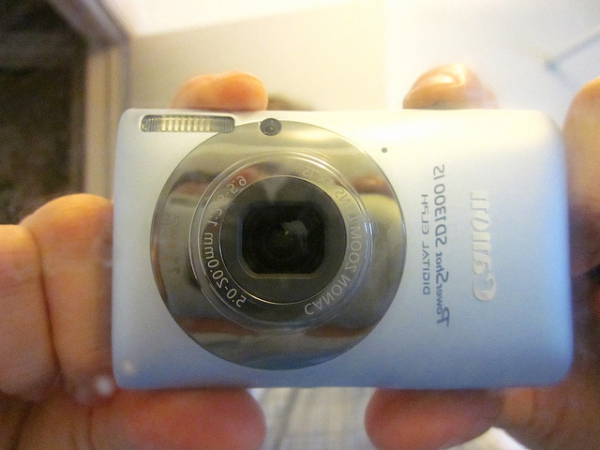 Figure 1. My camera itself, fresh out of the box.
I'm sure that I'm not the only person out there who fears what they don't understand. I consider myself pretty tech savvy, and yet there's something about the photography world's jargon that confuses and alarms me. I know that with time I could grasp it all, but in addition to being confused I am also very impatient. What I want is a camera that I can pick up and use right out of the box, right now. But when looking for a camera I also knew that the more photos I take the more I'll want to fine-tune the process. But how else do you learn except by doing? I've had a Canon camera before and so I was familiar and comfortable with the general user interface but I still tested out more than a few point-and-shoot models and brands before this one leapt out at me. With the PowerShot SD1300 IS, Canon has continued its efforts to bridge the gap between the professional photog and bewildered camera noob. This is more than a simple point-and-shoot: it's your gateway to the world of Photography.
Pointing And Shooting
Holding the camera, I was pleased with both its weight and size. It has just enough heft to remind you that it is there, but not so much that carrying it around is cumbersome. The finish is smooth and almost slippery to the touch, and so a wrist strap is a definite and immediate must. The buttons have a good click to them and are very responsive and the zoom slider is quick to react to adjustment. Finally, the LCD screen has a very clean and crisp quality.
My first wish of the camera was granted immediately: the battery comes partially charged, and the camera set to Auto. I was taking pictures only moments after unpacking it. A basic user-guide was included in the packaging, but I wanted to play first before getting to the details, as I'm sure Canon expected of its customers.
Auto is exactly what you think: the camera reduced to pure point-and-shoot functionality. The only available settings are zoom, flash, and picture size/quality. At first I questioned the need for such a setting to even come on a digital camera as it almost reduces it to a drug-store disposable. But after having handed my camera over to curious friends only to have them immediately hand it back saying "I don't know what I did to it...", I have come to think of it as the Idiot Proof function.

Figure 2: Display, settings, and many buttons. Photo courtesy of Canon.
The next mode tab is Camera (or at least the manual only refers to this mode with the icon displayed on the camera itself), and it unlocks all of the camera's settings. The image above shows the camera's most detailed photo review setting, giving you an idea of the information the camera provides, as well as all of the details which can be manipulated. In Camera, the UI gives you control of the ISO, white-balance, shutter speed, etc. It also comes with a variety of pre-determined scene shooting modes, in anticipation of your varied photo-taking opportunities. Camera allows you to further adjust the specific settings for each of these modes, and then saves the settings for future use.
---