Thursday, February 3, 2011
Posted by Jason Dunn in "Digital Home Hardware & Accessories" @ 01:00 PM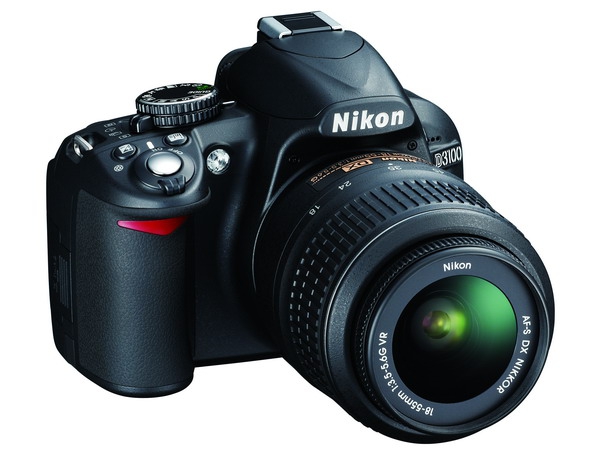 The D3100, announced back in August of 2010, is an entry-level DSLR from Nikon, but the list of features and specs might surprise you: the 14.2 megapixel CMOS sensor is at the heart of this camera, giving it ISO 100 to 3200 (with a high ISO 12,800 option), 3 frames per second continual shooting, 1080p 24fps MPEG/h.264 video with continual auto focus, an 11-point autofocus system with 3D tracking, 420-segment RGB II metering, automatic image sensor cleaning, in-camera retouch options (including trimming of video clips), and a built-in pop-up flash. It's a very capable camera for under the $700 mark. Be sure to check out my two-part unboxing and first impressions video if you haven't already seen it. My full review video is after the break.
I waited a few months after doing my unboxing video before shooting this review video - because this was a camera I purchased for my own use, I felt using it for a while would give me a better handle on what it's good at, and what it's not good at. My review video above covers most of that, but overall I'd say the D3100 delivers a compelling mix of features at a reasonable price. It's hard to go from my D300 to the D3100 because there are things that I miss - namely the number of focusing points and the general speed and feel of the camera - but I certainly can't knock a sub-$700 camera for not matching up against a camera more than twice as expensive. The D3100 is a DSLR for beginners and it delivers what beginners want in a camera - including a one-button video recording button that makes capturing video easy.
The 1080p video looks great - it doesn't sound great with the mono microphone and lack of ability to use an external microphone, but for my needs it works just fine. The video sample below was shot with a Nikkor 18-200mm lens and you can hear the noise from the autofocus motor. There's clearly room for improvement here; perhaps Nikon could digitally sample the focusing noise from all their lenses and filter it out of the recording in real time?
I haven't had many opportunities to test out the continual autofocus in a fast-moving environment - but when it comes to tracking the antics of a 17 month-old toddler, it works quite well. There's certainly room for improvement though, especially in lighting conditions that are less than optimal.
A 1080p sample video is below via YouTube, but you can also download the original MP4 source file. It's recorded in 24p (23.976fps), at 1080p (1920 x 1080 resolution) MOV video format, using H.264/MPEG-4 Advanced Video Coding compression. The audio is from the mono microphone and is Linear PCM format. The bit rate is 21 mbps for both audio and video together.
Got questions? Fire away and I'll do my best to answer.
Jason Dunn owns and operates Thoughts Media Inc., a company dedicated to creating the best in online communities. He enjoys photography, mobile devices, blogging, digital media content creation/editing, and pretty much all technology. He lives in Calgary, Alberta, Canada with his lovely wife, his wonderful son Logan, and his sometimes obedient dog. He's anxiously awaiting for Nikon to release a successor to his somewhat long-in-the-tooth D300.

Do you enjoy using new hardware, software and accessories, then sharing your experience with others? Then join us on the Thoughts Media Review Team! We're looking for individuals who find it fun to test new gear and give their honest opinions about the experience. It's a volunteer role with some great perks. Interested? Then click here for more information.

---