Wednesday, September 22, 2010
Posted by Lee Yuan Sheng in "Digital Home Hardware & Accessories" @ 06:30 AM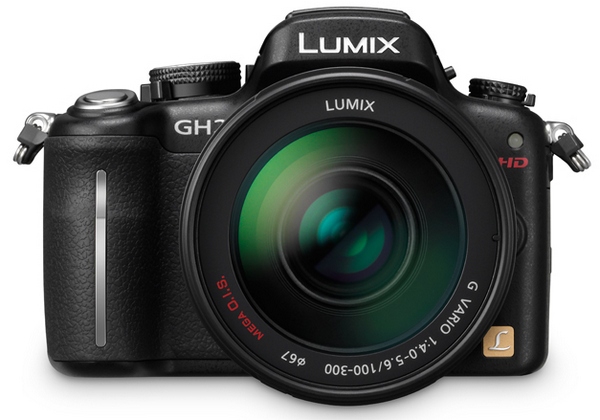 Ok, this one slipped by me yesterday evening; Panasonic has announced the GH2, the successor to the GH1. Main additions are a new 16 megapixel sensor which now goes an extra stop to ISO 12800 (which I hope does even better than the GH1), a slightly denser EVF that now supports the GH2's multi-aspect sensor (which means it'll not give you black bars along the edges when shooting in wider formats), a touch screen 3" LCD, a 5 FPS continuous shooting mode (up from 3), and now there's a high speed movie mode, going up to 300 FPS. I couldn't find anything about the resolutions at the faster modes though.
The slightly changed layout also means there are now 3 custom function buttons (yay for custom buttons), though I'm not liking the position of Function 1, as it's a bit too far behind on the top plate for the index finger to reach. Another interesting thing is how Panasonic has decided to "crinkle" up the plastic to mimic the magnesium build on higher-end cameras. Personally if Panasonic wants to be taken seriously, they need to make the thing serious as well. Something about design honesty here...
The GH2 will go on sale in December. Pricing for this is at US$900 for the body only, US$1000 for the 14-42 IS kit, and US$1500 for the 14-140 IS kit. I think one of the shortcomings of the GH1 was its perceived high price; the GH1 was mostly only available with the 14-140 lens, and it was not a cheap kit. Hopefully by offering it without a lens or with a cheap lens, Panasonic can sell more of them. After all, it's a pity that one of the better sensors in the Four Thirds world (and one benchmark says the best) did not get much exposure to many photographers. Photos of the back and top plate after the break.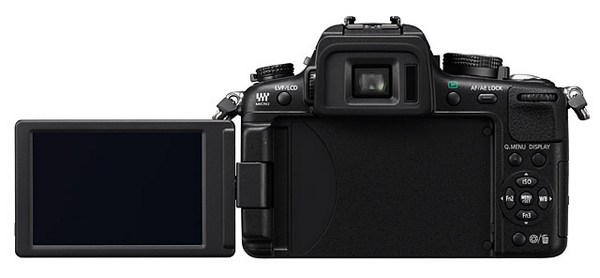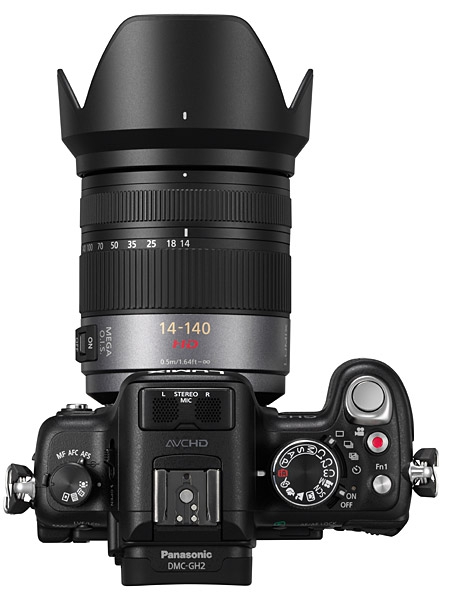 ---