Friday, March 18, 2011
Posted by Steven McPherson in "Digital Home News" @ 08:30 AM
"Netflix may be known for offering some of our favorite TV and movie streams, but the company is about to step up its game and begin offering original content. Netflix has allegedly outbid a number of major cable networks for a new drama series produced by and starring Kevin Spacey..."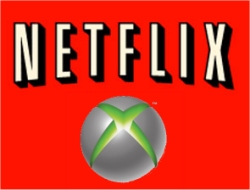 Ars Techica is reporting that NetFlix will begin competing with network television in the near future with content of their own. Who doesn't love streaming movies from NetFlix to their Xbox 360, Wii or a myriad of smartphone devices. Netflix is reportedly bidding on new content to be delivered through the same content delivery system as the movies and TV programs you stream today.
I'd love to see Netflix become a key player in this space. As network television owns the airwaves (so to speak) its reasonable to assume that NetFlix and Blockbuster have a strong foothold on the streaming content market. The next place for them to evolve is into the original content that they bid on like any other network. It'll be interesting to watch this one unfold.
---