Monday, November 7, 2011
Posted by Lee Yuan Sheng in "Digital Home Hardware & Accessories" @ 11:36 AM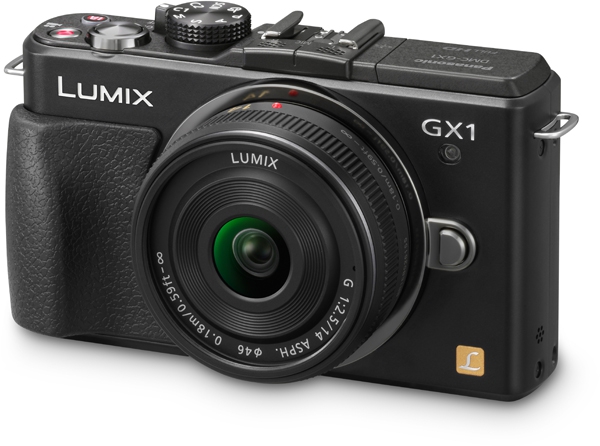 Panasonic today announced their latest camera, and for those of you who wanted a proper follow-up to the GF1, here it is! The main upgrades here are in the form of a 16 megapixel sensor with a top ISO rating of 12,800 borrowed from the G3, an enlarged and rubberised grip, improved AF that promises 0.09 seconds focusing time, an electronic level for those of us who cannot place horizons straight, 1080i videos at 60 FPS in MP4 or AVCHD compression, and a new accessory connector that allows a much higher resolution EVF to be attached, at 1.44 million subpixels (probably SVGA resolution). The 3" HVGA LCD is now a touchscreen as well, which in addition to allowing touch-to-focus, also sports two of the four custom function "buttons". For those that need handholding Panasonic promises the Intelligent Auto (iA) function will handle even more parameters automatically. One thing I noticed is the loss of the drive mode lever; its functionality is now replaced by a button on the rear of the camera. Shame.
Personally, the GX1 is an incremental upgrade from the GF1. I was sort of hoping for something more different from Panasonic. Maybe the GX2 next year? I would love to see something with the EVF built-in. After all, Sony has shown that it can be done, with the NEX-7.
The GX1 will cost US$700 for the camera alone, US$800 with the old 14-42/3.5-5.6 kit, or US$950 with the new pancake 14-42/3.5-5.6 lens. Expected availability will be in December. PR and an image of the camera's rear after the break.
---