Tuesday, June 5, 2012
Posted by Lee Yuan Sheng in "Digital Home Software" @ 08:00 AM
The Library Module
From what I can tell, the Library and the Develop modules are where photographers will spend the most time in. We will take a look at the Library module first and how it does the job of viewing, tagging and organising photos. The Library by default presents all your photos in the current catalogue in a thumbnail grid view, which can then be sorted and filtered in just about any way. My own preferences have it sorted by date and time, in descending order, so the newest photograph is at the top.
It is here where I run into my first problem. Previously, I shunned Lightroom because while it was a bit slower as a viewer/library program compared to say, Picasa or Idimager, it was drastically slower than purpose-built image browsers like Faststone Image Viewer. Back then I thought it might have been due to my slightly long-in-the-tooth system so I continued using an image browser instead. Fast forward to 2012, and while my current slightly overclocked Intel i7 920 with 12 GB of RAM might not be the fastest today, it still is better than what your average photographer uses and I expected a decent experience.
Except I did not.
Everything I did in Lightroom 4 made the computer stutter a little; selecting a photo, scrolling through the library, switching modules, the list goes on. The hard disk light was constantly blinking with each click, scroll, and action that I performed. Background MP3s would skip if I overdid something, like scrolling too fast through the library, or selecting an image before the preview finished rendering. There is also a certain slugishness as it seemed that the software retrieved the metadata and thumbnails every time I scrolled a few pages back or forward.
I went on an extended Google search to find out about the problem. Amidst all the other moaning from early adopters about Lightroom 4, I found a few tips, including moving the scratch disk to an unused drive and using 1:1 image previews. The end result was little improvement, if at all. 1:1 image previews certainly had the effect of chewing up my hard drive space. Essentially it created a thumbnail folder that was one-fifth in size of my actual photo library!
And on that note, Adobe, please use databases for thumbnails if possible. I really do not appreciate having Lightroom splatter on my hard drive as many files as I have images just for thumbnails.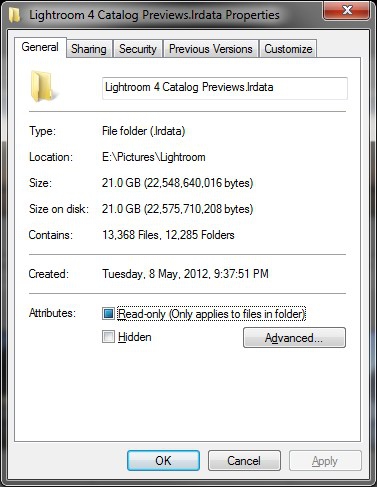 Figure 2: This is not pleasant viewing for me.
Ingesting
The first step in a workflow is a step called ingesting, where the photos are copied from the card to the computer. Lightroom attempts to integrate as much of a photographer's workflow as possible, and it is right there when you insert your memory card into the card reader (or connect your camera to the computer). Windows Autoplay will present its usual prompt, with Lightroom 4 being one of the choices. Selecting it starts the Lightroom (if it is not already running) with the Import dialog box. Lightroom will attempt to not copy and import duplicates, and gives the option of automatically copying the files to folders by date, or manually copy and name the folder. Given that I manually date and give a short description to the destination folder, it is an option I much appreciate. The Import dialog also allows for applying of certain settings during import, by selecting from a preset, adding metadata, or renaming files. You can also choose to convert the files to DNG. All-in-all I have little to complain about for Lightroom's ingesting capabilities. I might actually use this more often over my previous method of manually copying files over given the increased automation.

Figure 3: Plenty of options here, and good enough for most photographers, I would think. Click on the image to enlarge.
---