Saturday, January 10, 2009
Posted by Jason Dunn in "Digital Home Hardware & Accessories" @ 12:57 AM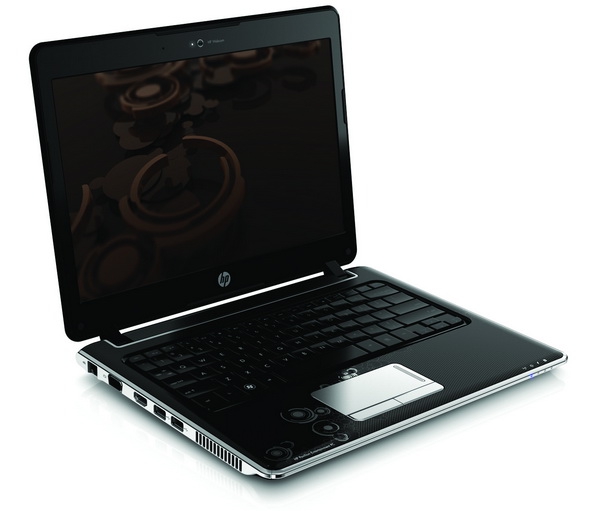 HP has released two new notebooks this week, and I've had a bit of a chance to get some hands on time with them at the CNTRSTG event. First impressions are that they're both solid contenders in certain markets. The dv2 (pictured above) is a thin device (0.98 inches), fairly lightweight (3.8 pounds), has a 12.1 inch screen, and uses a new 25-watt 1.6 Ghz CPU from AMD called the Neo. It uses quite a bit more power than the Intel Atom (OK, that's a gross understatement...25 watts on the Neo vs. 2.5 watts on the Atom), but it's more capable - especially when paired with the ATI Radeon HD3410 which should allow it to play back HD video with ease...including 1080p Blu-Ray content (an optional external Blu-Ray drive will be sold). No Atom-based netbook I've tested has been able to play back 720p h.264 content. HDMI out and a starting price of $699 will make this an extremely compelling notebook for a lot of people. I predict this will be a hot seller for HP - assuming they can get it into the retail channel where people can see it.
The dv2 has great fit and finish, and feels really good in terms of build quality. The chrome side-panels are slightly suspect from a style point of view, but hey, you can't have it all. I never thought I'd prefer a white notebook over a black one, but the black one is such a horrible fingerprint magnet I think I'd prefer the white one if only to hide the smudges better. Do consumers really prefer the shiny-glossy-everywhere look? They must, because the whole industry is going in that direction, model after model. I guess I'm the grumpy old man that remembers the days when I didn't have to polish my notebook every day to have it look remotely clean.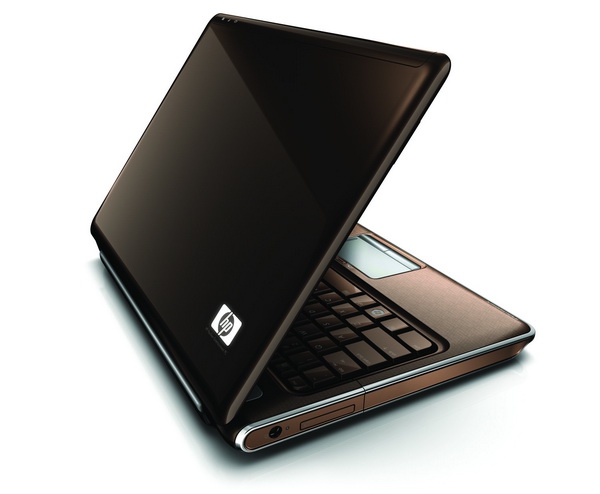 The dv3 is a step up in size and power over the dv2 in every way: it features a 13.3 inch screen, can rock up to an AMD Turion X2 Ultra Dual-Core CPU at 2.4 GHz, up to 8 GB of RAM, a ATI Radeon 3200 GPU, up to a 400 GB hard drive (no 7200 RPM option though, boo!), a back-lit keyboard, a slot-loading DVD drive, and the choice of a 6 or 9-cell battery. Pricing starts at $799.
Below is a snippet from the full press release where HP lists several of their new products.
"The sleek HP Pavilion dv2 and Pavilion dv3 Series Entertainment Notebook PCs provide stylish mobility and performance at a great value. The dv2 provides productivity and rich entertainment capability while measuring just under 1-inch thick and starting at 3.8 pounds.(1) Plus, powerful discrete graphics and a full range of connectivity options make it easy for customers to work and play on the go. A variety of high-capacity hard drive options up to 500 gigabytes (GB)(2) provide ample room for photos, music and other content.
The notebook is powered by a specially designed new AMD Athlon Neo Processor-based platform and features a sturdy magnesium casing, 12.1-inch diagonal LED BrightView display and a nearly full-size keyboard. It will be available in two striking finishes with matching HP Imprint designs on the palm rest: Espresso and Moonlight." Read more...
---