Friday, August 12, 2011
Posted by Jason Dunn in "Digital Home Articles & Resources" @ 10:00 AM
"It's a foregone conclusion that SSDs are must-haves in performance-oriented PCs, but our testing reveals that solid-state drives are reasonable upgrades in older mainstream machines, too. We build three old boxes to gauge the impact of an SSD on each."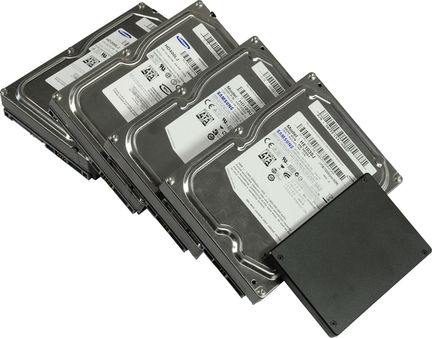 There are only a few Web sites out there that I trust to tackle thorny questions with the scientific rigour that would make a molecular biologist proud, and Tom's Hardware is one of those sites. They post a fascinating question: is it worth it to put an SSD in an old computer? They reach all the way back to a typical system from 2005, equipped with a 300 GB Samsung hard drive that benchmarked at 54 Mbps, and move forward from there to several newer generations. Their conclusions? SSDs rock performance, even on an older system. The catch though is the price tag; if you need a lot of storage, it starts to make less sense to put an expensive SSD in an older system. One option is to use a smaller, less expensive SSD for the boot drive, then use a large hard drive for mass storage.
Personally, after years of multi-drive, multi-partition setups, I've enjoyed the simplified approach of a single partition, single drive setup on most of my PCs and have resisted going to an SSD until the price on 200+ GB drives comes down. I might re-evaluate that on my next build...we'll see.
Have you installed an SSD in an older computer? Was the performance increase noticeable?
---