Tuesday, January 24, 2012
Posted by Stacie Huckeba in "Digital Home Hardware & Accessories" @ 04:17 PM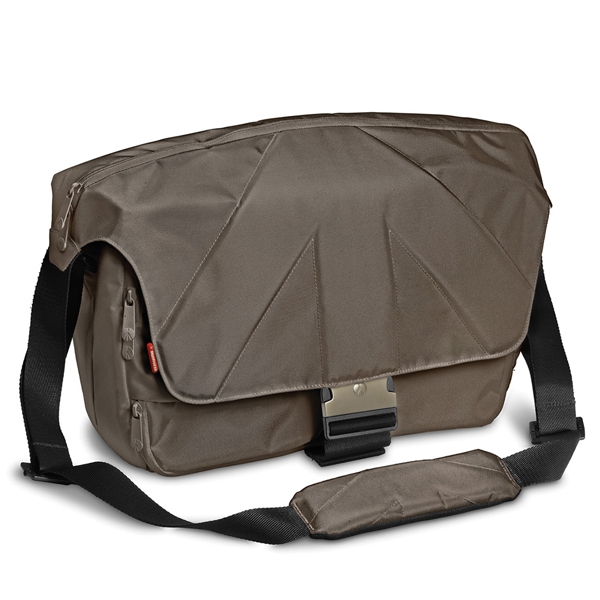 Product Category: Camera Bag
Manufacturer: Manfrotto
Price: $50 - $99 USD
Holds: DSLR with lens attached as well as 1 to 2 other lenses, 17" Macbook (15.4" laptop) and personal effects.
Specifications: Product Height 12.2", Product Width 7.5", Product Depth18.9",Product Weight 2.2 lbs.
Pros:
Lightweight;
Cost Effective;
Lots of Storage Space.
Cons:
Shoulder Pad is not Comfortable;
No Regular Tripod Attachment;
No Easy Access Side Pockets.
Summary: The Manfrotto Unica VII Messenger Bag is a great camera bag for photographers on the go or who travel frequently. It is stylish and has an easy access top zipper that lets you get to all your gear in a hurry. That same zipper makes it easy to grab your laptop out for airport security checkpoints and, yes, the whole bag is carry-on friendly for both domestic and international flights.
The ability to carry a pro body with a battery pack attached and a 17 inch laptop along with other lenses and equipment without weighing a ton or requiring you to stop and find a place to sit your bag down in order to access your equipment is a lifesaver. The messenger bag style makes it easy to carry around all day and doesn't scream "I have an expensive camera in here!". The price point on this can't be beat - at $50 - $100, it easily compares to bags twice the price. Read more...
---