Wednesday, February 1, 2012
Posted by Lee Yuan Sheng in "Digital Home Hardware & Accessories" @ 09:55 AM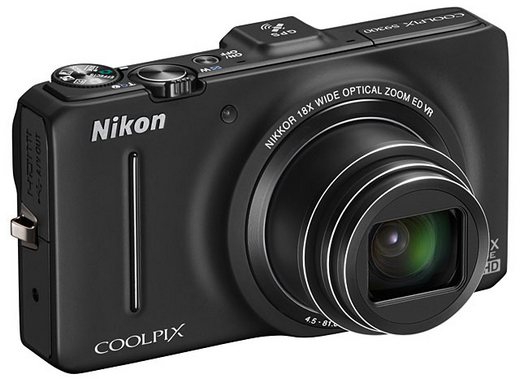 After the excitement (or disappointment) of the P-series cameras, here are the more standard releases. Let us start with the S9300 travelzoom camera. It has an 18x optically stabilised 25-450mm equivalent f/3.5-5.9 zoom lens, a 16 megapixel backlit sensor, 1080p video at 30 FPS, a 3" VGA LCD, and built-in GPS. Ships in March for US$350.
Next up is the S9300's little brother, the S6300. It has the same 16 megapixel backlit sensor, but a shorter 10x optically stabilised 25-250mm equivalent f/3.2-5.8 zoom lens. The LCD is a smaller one, at 2.7" with just QVGA resolution. GPS is also not present, but at least the same 1080p 30 FPS video is still present. Ships in March for US$200.
After that are a pair of budget compacts, the S4300 and S3300. Both use a standard 16 megapixel CCD, a 6x optically stabilised 26-156mm equivalent f/3.5-6.5(!) zoom lens and 720p video. The main difference between the two is that the S4300 uses a 3" HVGA touchscreen, while the S3300 uses a 2.7" QVGA screen. The S4300 will ship in March for US$170, while the S3300 will go for US$140. More details and images at the read link.
---