Wednesday, February 1, 2012
Posted by Lee Yuan Sheng in "Digital Home Hardware & Accessories" @ 09:53 AM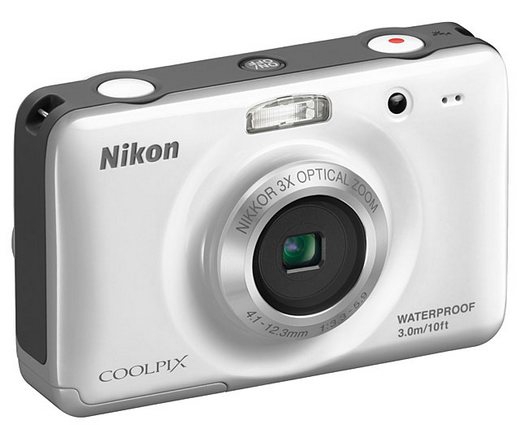 It is not every day a US$120 camera is interesting, but I think Nikon has done it. The S30 is a camera with unremarkable, even mediocre, specifications: A tiny 1/3" 10 megapixel CCD with a 3x 29-87mm equivalent f/3.3-5.9 zoom lens, a 2.7" QVGA LCD screen, and 720p video mode. What makes it interesting is that the camera has been given a slightly rugged shell that is waterproof to 9.8 feet (3 metres), shockproof to 2.6 feet (0.8 metres) and dustproof. It also takes common AA batteries. Together with the price, I think this might be a great camera for the children, or for slightly more adventurous activities where a cheaper camera is good enough for to capture the fun. Ships in February for, as mentioned, US$120.
Next up are the L budget cameras. The L810 is a budget superzoom, packing a 26x optically stabilised 22.5-585mm equivalent f/3.1-5.9 zoom lens, a 16 megapixel CCD, 3" VGA LCD and 720p video mode. The camera uses four AA batteries to power it. The specs are pretty decent for a budget zoom. One can hope the photos match the specs. Ships in February for US$280.
Finally there is the L26. This budget shooter has 5x 26-130mm equivalent f/3.2-6.5 lens, 720p video mode, and a 3" QVGA LCD screen. The camera will ship in February for US$120. More details and photos at the link.
---