Wednesday, February 1, 2012
Posted by Lee Yuan Sheng in "Digital Home Hardware & Accessories" @ 09:56 AM
"For those whom 24X, 30X, and even 36X zooms aren't enough, the Coolpix P510 has a whopping *42X* optical zoom lens. And no, it doesn't come with its own tripod."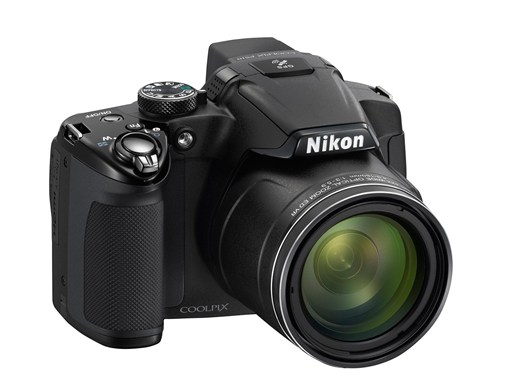 24-1000mm equivalent zoom lens. That's right. 1000mm equivalent. That is what the P510 packs. The lens is not too slow at a f/3.0-5.6 maximum aperture, and it comes with Nikon's VR optical stabilisation to help stabilise that really long focal length. I still recommend a tripod, and a bright sunny day to make use of that range! The rest of the camera is pretty much a current superzoom (or should it be ultra-mega-superzoom now?). It is equipped with a 16 megapixel backlit sensor, a tilting (as opposed to fully articulated) 3" VGA LCD, 1080p videos at 30 FPS, and includes a GPS sensor. The camera's UI means serious business: Two command dials grace the camera to accommodate the camera's manual controls, along with two zoom controllers to handle that monster zoom range. Ships in February for US$430.
Next up is the P310, an update of the P300. Like the P300, it is not quite a Canon Powershot S100 (or similar) challenger. While it offers a bright (at the wide end at least) 4x 24-100mm f/1.8-4.9 zoom lens, the 16 megapixel backlit sensor is the same 1/2.3" affair as the P510, which is almost half the area of the S100's 1/1.7" sensor. It also lacks the S100's RAW file recording capability. The rest of the camera is almost tantalising, which makes me wonder what Nikon is trying to do here. Like the P510, there is Nikon's VR optical image stabilisation, a 1080p video mode at 30 FPS, a 3" VGA LCD (but fixed here), and a number of nice touches to the UI (like a full rear command dial and a customisable function button on the front, like Nikon's DSLRs). Ships in February for US$330, which is cheaper than the Canon S100, but I really would rather have the bigger sensor and RAW capability for US$100 more. More details and photos at the read link.
---