Friday, September 2, 2011
Posted by Ron Hostetter in "Digital Home Hardware & Accessories" @ 07:00 AM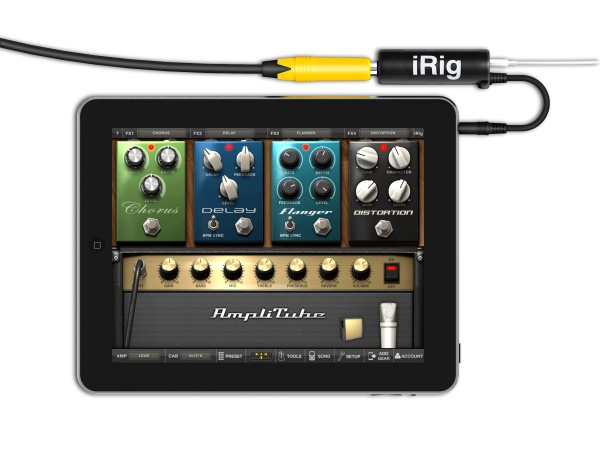 Product Category: Guitar-Geeky Awesomeness
Manufacturer: IK Multimedia
Price: $39.99 USD for iRig, $19.99 for full-featured Amplitube Software (free version also available)
System Requirements: Compatible with iPhone 4, iPhone 3GS, iPhone 3G, iPod Touch (4th, 3rd, and 2nd Generation), iPad and iPad 2.
Pros:
Beautifully rendered graphics;
Easy to use interface;
Wide range of functionality.
Cons:
Some functions are difficult to manipulate using touch screen;
Adjusting for ideal sound and volume can be difficult;
Slight latency can be annoying.
Summary: The iRig is a small, lipstick-sized connector that lets you connect your guitar to your iPhone, iPod Touch, or iPad. Using the Amplitube software, you can build your dream virtual guitar rig and jam out. Amplitube provides a myriad of useful functionality for guitarists of all skill levels. From doing scale drills to learning the toughest licks, iRig and Amplitube make it easy. Read more...
---