Saturday, August 4, 2012
Posted by Richard Chao in "Digital Home Hardware & Accessories" @ 12:00 AM
"NAS drives are getting smarter and smarter, and the Iomega ix2 is no exception. Priced at $400 for 1TB, this compact drive is actually more of a mini-computer and features "apps" that allow it to become more than just a storage dump."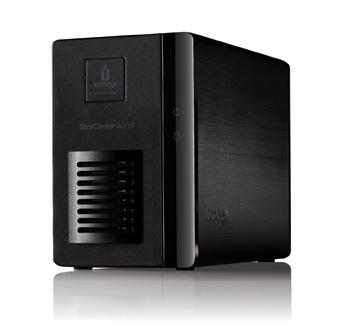 The updated Iomega ix2 NAS drive contains 256MB of RAM and is powered by a Marvell Kirkwood processor clocking in at 1.6GHz. In addition to typical NAS drives, the ix2 can connect and monitor up to five wireless camera. This coupled with the included SecureMind program, the ix2 can record live video from the cameras directly to the unit.
The Iomega ix2 comes in 2, 4 or 6TB configurations and is available from $200.
---