Tuesday, July 26, 2011
Posted by Jason Dunn in "Digital Home News" @ 02:00 PM
"New research suggests that people who have cut the cord aren't doing so because they think Netflix provides a good alternative to their local cable TV company. In fact, those that go broadband-only are only slightly more likely to watch online video than those with pay-TV subscriptions, according to the latest data from Leichtman Research Group."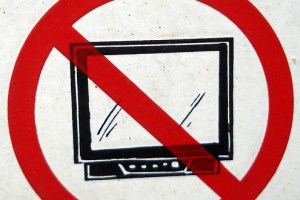 Well here's a splash of cold reality: many tech blogs, including this one, thought that the people who were at the vanguard of the "cable cutting" movement were still watching TV, they were just shifting where they did it. It turns out, that's not the case: only a small minority of people who cancelled their cable have switched to online viewing. Most people have simply stopped watching TV altogether. That sounds like a more "normal" response to cancelling cable than jumping through the fairly painful hoops (for "regular" people at least) required to watch TV online. I have some fantasies about cutting cable myself, but haven't quite gotten around to figuring out if there are enough online sources for me to do so.
I watch The Daily Show with John Stewart every weekday morning for instance; if I leave iTunes running, does it automatically download the new episode? Or will I have to manually start the download? I get terrible iTunes download performance (well, terrible for a 100mbps Internet connection) so the thought of having to start the download then wait 30 minutes before watching it is frustrating.
---