Monday, February 15, 2010
Posted by Jason Dunn in "Digital Home Hardware & Accessories" @ 07:00 AM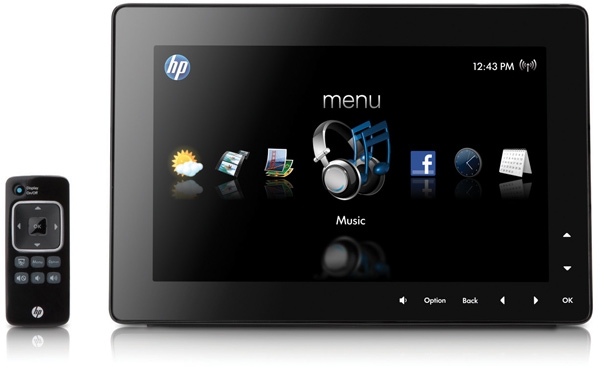 Product Category: Digital Media Frame
Manufacturer: HP
Where to Buy: Amazon.com [Affiliate]
Price: $208.82 USD
Specifications: 10.1 inch LCD screen, 2 GB on-board storage, 802.11b/g WiFi, 10/100 megabit Ethernet, memory card slot (SD, CF, MS, XD), infrared remote control.
Pros:
Gorgeous screen and overall design;
Easy to use user interface unites social networking, media playback, and more;
Handy remote that stores in a compartment in the frame.
Cons:
Sluggish performance;
Incredibly limited video support (no HD!);
Unintelligent software design.
Summary: HP describes the DreamScreen 100 as a "wireless connected screen", and in some ways the vague nature of the product name defines the experience using the product. Even HP is a bit confused, because they don't list the DreamScreen with the rest of their digital photo frames. The DreamScreen, available in 10.2 inch and 13.3 inch screen sizes, is a device that, while ambitiously trying to do more than any digital media frame before it, manages to fail at pretty much everything. It's a shame because the product looks fantastic and has a beautiful screen. That, however, is not enough to save it. Read more...
---