Monday, July 19, 2010
Posted by Jason Dunn in "Digital Home Hardware & Accessories" @ 05:00 AM
"Seagate today unveiled the newest addition to its GoFlexTM family of hard drives-the GoFlexTM Home network storage system. When this easy-to-use device is connected to a wireless router, an entire household can centrally store, easily access and continuously back up files wirelessly from both Windows® and Mac OS® X operating systems on the home[1] network. The new centralized storage system simplifies the backup process by being compatible with Apple® Time Machine®, as well as including a version of the backup application for both Windows and Mac OS X operating systems. With the GoFlex Home storage system, families can also wirelessly stream photos, movies and music to most network connected DLNA devices, such as game consoles or a GoFlexTM TV HD media player, from any room in the house. With just two cable connections and a simple, illustrated, step-by-step installation tool that gets the device up and running in minutes, the GoFlex Home system solves the household storage puzzle in a snap."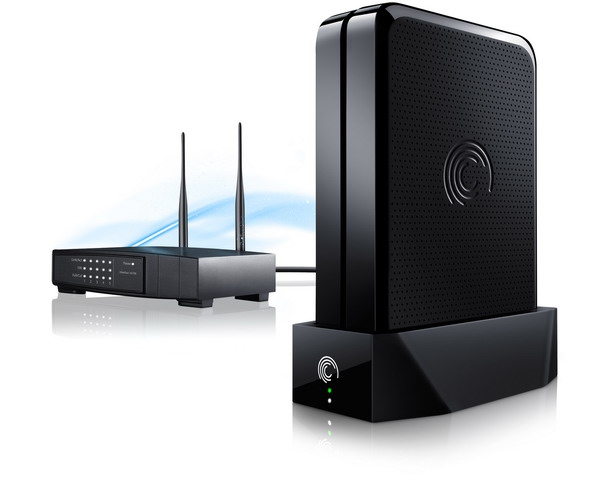 I have a Windows Home Server, and for the most part am quite fond of it, but despite Microsoft's best efforts, it's still too complex of a system for the average home user to implement. Seagate is entering the already very crowded NAS space, but they could be on to something here with the GoFlex Home. The price of the 1 TB model is only $159.99 USD, and the price of the 2 TB model is $229.99. I think $160 is quite affordable for network-level backup, and is much cheaper than even the least expensive Windows Home Server. We'll see if we can get our hands on one for review - stay tuned!
The remainder of the press release is after the break. Read more...
---