Friday, January 9, 2009
Posted by Jason Dunn in "Digital Home Events" @ 03:02 PM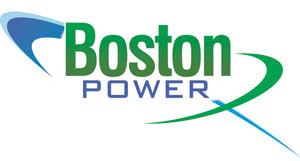 The first presentation I attended at CNTRSTG was by Boston Power, a battery company that's been making some waves lately with probably the most significant enhancement to Lithium Ion batteries that we've seen in several years. Given how little Lithium Ion batteries have changed in the past decade, that's not exactly hard to do, but Boston Power is definitely moving the needle.
Dr. Christine Lampe-Önnerud, the founder of Boston Power in 2005, is a scientist by training and was part of a team of 20 people who pioneered lithium ion technology in the 1990s. She studied at MIT, and worked at Bell Labs; she knows batteries. Her team at Boston Power has over 300 years of combined experience in Lithium Ion batteries.
There are two main problems with Lithium Ion batteries today: poor long-term performance and the fact that batteries just don't power our devices long enough to make us happy. Although the examples that Lampe-Önnerud brought up seemed unrealistic in my experience - she mentioned serious battery performance loss in the first three months - it's true that over the long term battery performance gets increasingly worse. I tend to use my laptops in fairly controlled environments, but if someone is routinely using (or leaving) their laptop in extremely hot or cold environments the viability of the battery will definitely be impacted. You might get four hours of battery life on your laptop when you first get it, then six months later you're only getting three hours of run time. This is what Boston Power is trying to change. Read more...
---