Tuesday, April 6, 2010
Posted by Jason Dunn in "Digital Home Printing" @ 06:30 AM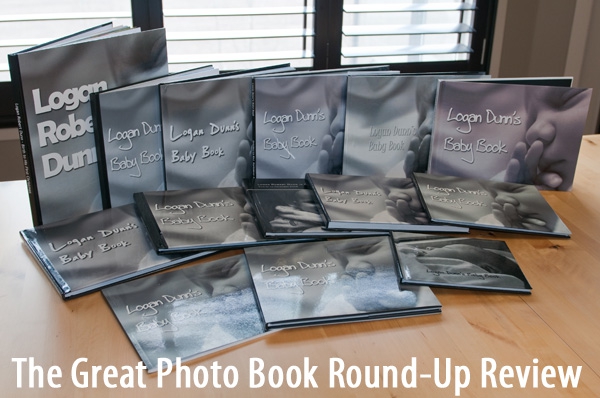 This review has been updated as of July 2014. Short on time? Skip to the conclusion, or do what I do: sign up for discounts from Photobook America and MyPublisher. Both are superb choices!
Looking for the 20% discount on FotoFusion? Use code DHT20-2 on the Lumapix site.
My son Logan was born on August 16th, 2009, but long before that I started work on a very special project: a baby book that would chronicle the process of my wife's pregnancy, our preparations for his arrival, and the first couple of weeks after he was born. This wasn't going to simply be a bunch of photos; I wanted to create a truly epic baby book, something that was off-the-charts unique and something that would become a family treasure.
I've wanted to use FotoFusion (see below for a discount coupon) to create customized page layouts for a long time now, because I knew it would allow me to break the limited confines of what typical photo book software permitted. I had carefully created all the pages in FotoFusion, exported each page as a high-resolution JPEG file, and dropped the images into full-page layouts. I incorporated my green-screen scanning technique to add objects to the book, and once I was finished - a process that took eight months of work and around 200 hours in total because I wanted it to be perfect - I had the book printed with Picaboo. The results were a complete disaster. The details are below under the review section for Picaboo, but the short version is that I was really unhappy with the physical representation of all my hard work and I wanted to get the books re-printed using a different service. But which service should I use?
---