Thursday, April 5, 2012
Posted by Jason Dunn in "Digital Home Articles & Resources" @ 10:07 AM
"The iPad (3) took front row during the recent launch extravaganza, however Apple also refreshed their Apple TV with a new model sporting a single core A5 SoC and some other noteworthy tweaks. We've spent some time with the new model since its launch, and have found a few interesting new things lurking inside. In addition to decoding 1080p iTunes content as well as YouTube and Netflix streams, the new Apple TV also includes a second WiFi antenna with better gain, which translates to improved reception and network throughput."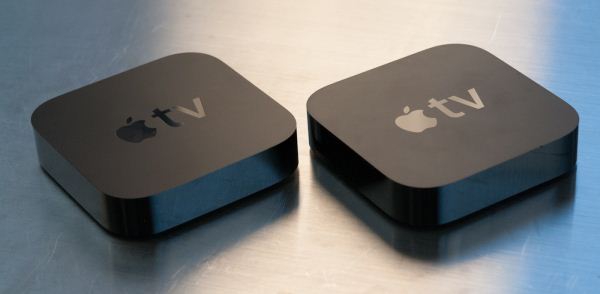 It's amusing - and a little odd - that in 2012 a "new" product feature is supporting 1080p video, but here we are. Up until recently, unless I'm mistaken, all iTunes video content topped out at 720p. Now that iTunes supports 1080p downloads, it makes sense that Apple would wait to release this product. I wonder of Apple TV is still a "hobby" product for Apple? This review has a cool teardown of the product, and in typical Anandtech fashion, even their "short" reviews are incredibly detailed.
The most interesting part of this review for me wasn't about the Apple TV: the reviewer did some detailed examination of the 1080p and 720p video files from iTunes. By switching to a different encoding parameters, Apple went from 720p to 1080p, but only increased the file size by 25% because they only went up by 1mbps in terms of bit rate to 5mbps. Does 5mbps sound low for 1080p content? Yeah, exactly. The movies I've watched via my iPad at 1080p look good, but not Blu-ray good. There's always a balance between quality and file size, and I'm sure Apple tested this more than a bit, but the bit rate geek in me would love to see higher quality so when I buy a movie or TV show I don't feel like I'm losing out vs. Blu-ray...
---